James Logan (Soyechtowa, Tocaniadorogon, or Logan the Mingo) (c. 1725 - 1780)
James Logan, Mingo Indian, was famous in his own time as an ally of English colonials. Succeeding generations remember the tragedy that befell him and the lament he made in response.
Almost nothing is known about him until the climactic tragedy of his life. The botanist John Bartram described ?Shikellamy's son? as tall and commanding, but in context Bartram seems to have referred to the older brother Tachnechdorus, who had inherited Shickellamy's mantle as Iroquois head man in the province. Nonspecific sources hint that Logan the Mingo was lame. He was certainly not Shickellamy's political successor.
He became known as Logan the Mingo when he moved his family to the Ohio Country, where he settled in a community of emigrants from the Iroquois Six Nations called Mingoes. These emigrants acted independently of the Iroquois Grand Council, which accepted no responsibility for them.
At the climactic moment of his life, Logan was living at the mouth of Yellow Creek on the right bank of the Ohio River about 30 miles north of modern Wheeling, West Virginia. He became involved unwittingly in a dispute between Virginia and Pennsylvania concerning overlapping jurisdictions when British troops evacuated Fort Pitt in 1774.
Numerous homesteaders swarmed into the region, also intending to take over Shawnee lands. A large company of 70 to 90 men congregated at Wheeling and hired veteran frontiersman Michael Cresap as their leader. Logan the Mingo and his family had the misfortune to be the American Indians nearest to these bellicose settlers, living so close because they were formally allies. Hotheads among the expansionists wanted to attack immediately, but Cresap momentarily dissuaded them by insisting that the Mingoes were friendly. Nevertheless, he organized the party for war.
It appears that the countryside had been alarmed by Fort Pitt commander Capt. John Connolly's letter predicting war. A party of armed men assembled across the Ohio from Logan's camp at the house of a liquor dealer named Baker. One of the party, called Daniel Greathouse, invited the American Indians for a drinking party at Baker's. Four men, three women and an infant girl canoed to Baker's without weapons, and the men became staggeringly drunk. When they turned to go, John Sappington shot Logan's brother in the back. (Sappington testified later that Cresap did not rebuke him.) All the others except the infant girl were killed. American Indians on the opposite shore heard the gunfire and tried to escape, but they were pursued and shot to death. Logan was away, but his sister as well as his brother were among the 13 dead.
No recourse for justice was open to Logan except reprisal. This was easier because the massacre had aroused the American Indians so that the predicted war broke out. Logan avenged himself with scalps numbering between 13 and 70 depending on the source.
Logan is famous now because Thomas Jefferson described his tragedy in Notes on the State of Virginia and printed Logan's eloquent lament, which became a favorite of elocutionists in the 19th century:
I appeal to any white man to say, if ever he entered Logan's cabin hungry, and he gave him not meat; if ever he came cold and naked, and he clothed him not. During the course of the last long and bloody war [the Seven Years War] Logan remained idle in his cabin, an advocate for peace. Such was my love for the whites, that my countrymen pointed as they passed, and said, ?Logan is the friend of white men.? I had even thought to have lived with you, but for the injuries of one man. Colonel Cresap, the last spring, in cold blood, and unprovoked, murdered all the relations of Logan, not even sparing my women and children. There runs not a drop of my blood in the veins of any living creature. This called on me for revenge. I have sought it: I have killed many: I have fully glutted my vengeance: for my country I rejoice at the beams of peace. But do not harbour a thought that mine is the joy of fear. Logan never felt fear. He will not turn on his heel to save his life. Who is there to mourn for Logan? — Not one.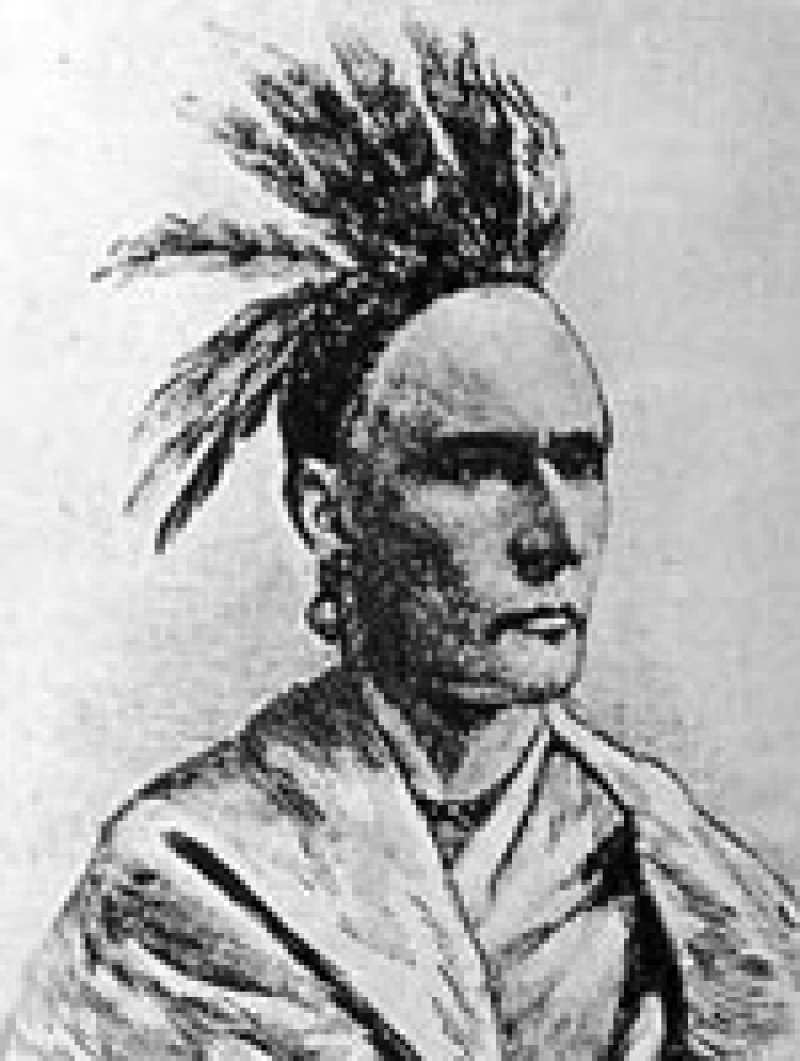 ---
PDF Files may be viewed, printed, and searched using the Free
Acrobat® Reader
. Acrobat Reader is a trademark of Adobe Inc.