Moyer Judicial Center
The Thomas J. Moyer Ohio Judicial Center accommodates the Court and other offices of the Judicial Branch and symbolizes the role of the judiciary as an independent branch of government.
The doors are open to all. Please take your time to walk through and admire the array of murals, bronze plaques, inscriptions and symbols. Together, they tell the inspiring story of the people who built Ohio.
---
When the building opened in 1933 as the Ohio Departments Building, it was referred to as "Ohio's Pride." But over time, its luster faded. For decades, thousands passed by daily not knowing that inside were monumental lobbies and hallways, hearing rooms and a Courtroom all richly detailed with historical art.
Thanks to the vision of the late Chief Justice Moyer and the hard work of many — designers, stone masons, electricians and artisans — the building was restored to its original glory and dedicated as the new home of the Supreme Court of Ohio on May 15, 2004.
After the untimely death of Chief Justice Moyer in 2010, the late Chief's colleagues on the bench voted to rededicate the building in his honor.
On December 2, 2011, in an official session of Court attended by judges and leaders from throughout Ohio, the building was named the Thomas J. Moyer Ohio Judicial Center, and the official portrait of Chief Justice Moyer was accepted by the Court and permanently installed in the Grand Concourse. Chief Justice Moyer joins U.S. Presidents and other great leaders from the history of Ohio who are forever memorialized in this space.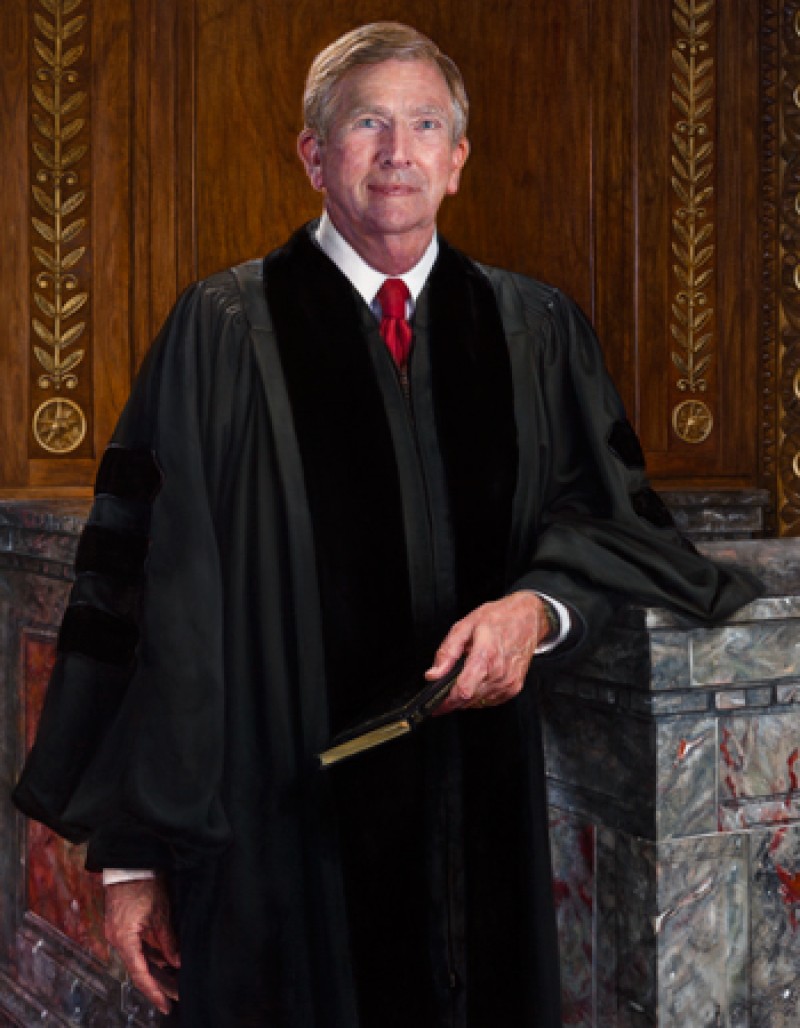 ---
PDF Files may be viewed, printed, and searched using the Free
Acrobat® Reader
. Acrobat Reader is a trademark of Adobe Inc.