WilliamWhite
Events from William White's life story resemble those encountered by the plucky characters from the Horatio Alger stories so popular in the 19th century.
White was born in England on Jan. 28, 1822 and orphaned at a young age. He immigrated to the United States with an uncle in 1831 and they settled in Springfield, Ohio, where at age 12, White was apprenticed to a cabinet maker for nine years to learn the trade. After six years, White purchased the remaining years of his apprenticeship by giving his master promissory notes and working at cabinet making until the debt was paid. During his apprenticeship, White attended Springfield's local schools and graduated from Springfield High School. After the completion of his high school education, White read and studied law while teaching school to meet expenses. In 1846, White was admitted to the Ohio bar and joined the law practice of William A. Rogers, a Springfield attorney and later Clark County Common Pleas Court judge.
In October 1847, White was elected Clark County prosecutor for the first of four terms. White campaigned successfully in 1856, for a seat on the Clark County Common Pleas Court bench and won re-election in 1861. Midway through his second term, Gov. John Brough appointed White to a seat on the Supreme Court of Ohio in February 1864, to replace Hocking Hunter who resigned on Feb. 9, 1864. Judge White campaigned successfully that October to complete Hunter's unexpired term and for re-election in 1868, 1873 and 1878. His reported opinions are in volumes 14 through 26 and 29 through 31 of Ohio State Reports. During the Supreme Court's terms in 1868, 1873, 1878 and 1883, White held the unelected post of Chief Justice.
In the case The State v. Samuel T. Munson (1875), White ruled on a bill of exceptions that was filed by the Lorain County prosecuting attorney. The prosecuting attorney asked the Court to rule favorably on his exceptions to instructions given to a Lorain County jury before its deliberations on a case involving the furnishing of liquor to a minor. The Lorain County Court of Common Pleas judge instructed the jury that if they found from the evidence that either Bishop or McCoy, persons of legal age, ordered and paid for three glasses of liquor, such sale would not be furnishing liquor to a minor even though the defendant, saloon owner and bartender Samuel Munson, knew that one of consumers was under the legal age. White, in writing for a unanimous Court, found that the judge erred and failed to follow a fundamental principle of common law: that in offenses less than a felony, all who aid, advise or procure the commission of an offense, and are present when the offense is committed, are principals in the offense. White's opinion also noted that the statute in effect at the time prohibiting the sale of liquor to a minor included the furnishing of liquor to a minor that was drunk on the premises, even if the purchase was made by a person of legal age.
In memorials that appeared in Ohio State Reports and The Ohio Law Journal, the authors noted that White's decisions attempted to adapt settled legal principles to the varying circumstances and conditions affecting his contemporaries. The memorialists also noted that White's body of work, while not brilliant or original, showed him to be sound in logic, willing to hear arguments on all sides of a question and slow to render a judgment until he felt that he investigated the question thoroughly.
White married Rachel Stout on Oct. 21, 1847. Three of their children survived to adulthood.
President Chester A. Arthur nominated White to a seat on the bench of U.S. District Court for the southern district of Ohio in March 1883. White was confirmed by the U.S. Senate. However, before he resigned from the Supreme Court and took the oath of office for his position on the federal bench, White became seriously ill and died March 12, 1883.
Funeral services took place on March 15, 1883 at White's home in Springfield and were attended by Gov. Charles Foster, other state elected officials, Justices and officers of the Supreme Court, delegations from the Ohio Senate and House of Representatives and members of the bar from Cincinnati, Columbus, Dayton, London, Toledo, Urbana and Xenia. Religious services followed at Springfield's Second Presbyterian Church, where White was a member. The services were conducted by the Rev. William H. Webb. His remains were laid to rest in Springfield's Fern Cliff Cemetery.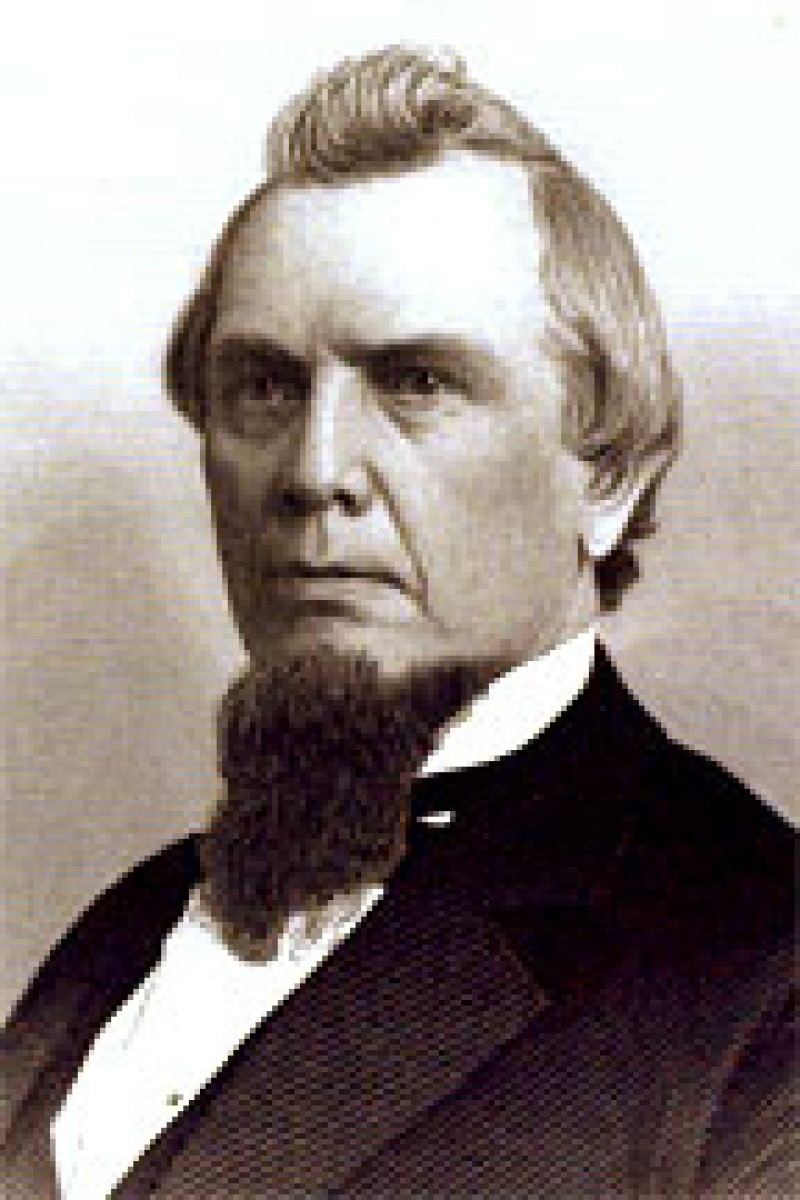 b. Jan. 28, 1822
d. March 12, 1883
46th Justice of the Supreme Court of Ohio
---
PDF Files may be viewed, printed, and searched using the Free
Acrobat® Reader
. Acrobat Reader is a trademark of Adobe Inc.