William Henry West
Known as the "Blind Man Eloquent," failing eyesight made William Henry West's stay on the Supreme Court of Ohio brief.
West was born on Feb. 9, 1824, in Millsboro, Pa. to Samuel and Mary Clear West. He left Millsboro in 1830 and set up a farm in Knox County, Ohio. West was self educated until 1840, when he attended Martinsburg Academy in Knox County. West taught in the local schools to support himself and was admitted to Jefferson College in 1844, graduating first in his class in 1846.
After graduation, West followed Jefferson College President Dr. Robert J. Breckinridge to Lexington, Ky., where he taught from 1847 to 1848. West returned to Jefferson College in the fall of 1848 to accept a position as a tutor. The following fall, he taught for one year as an adjunct professor at Hampden-Sidney College in Virginia. In August 1850, West removed to Bellefontaine, where he studied law in the offices of Judge William Lawrence, a distant relative. In 1851, he was admitted to the Ohio bar and joined his mentor in the practice of law.
In 1852, West entered politics, campaigning successfully on the Whig Party ticket for election as Logan County prosecuting attorney. He served one term before returning to private practice in Bellefontaine. West's legal practice included traveling the judicial circuit that included Logan County, where he argued cases against the great legal minds of the region. In 1854, West left the Whig Party to assist in founding the Republican Party.
West represented Logan County as a delegate to the first Republican Party Convention in Pittsburgh in 1856. In October 1857, West was elected to the Ohio House of Representatives and took office in January 1858, but declined to seek re-election. West also served as a delegate to the 1860 Republican Party Convention. West returned to the Ohio House, representing Logan County during the 1862-1863 session. West served one term in the Ohio Senate, from 1864 to 1865, representing the 13th district.
In 1865, West chose not to seek re-election. Instead, he accepted his party's nomination as a candidate and won the election for attorney general of Ohio. West won re-election in October 1867. Shortly after West left the attorney general's office in March 1869, President Ulysses S. Grant nominated West to represent the United States as consul at Rio de Janeiro. West declined the nomination, even though he received confirmation by the U.S. Senate. He then returned to Bellefontaine and his law practice.
West was elected to a seat on the Supreme Court of Ohio in 1871. West's tenure on the Court proved to be brief. He submitted a letter of resignation to Gov. Edward F. Noyes on Jan. 25, 1873, requesting that his resignation take effect on Feb. 25. In his letter, West cited his rapidly failing eyesight as the reason for leaving the Court. His opinions are in volume 22 of Ohio State Reports.
In the case opinion for The Little Miami Railroad Company v. H.H. Washburn (1872), authored by West, the Supreme Court upheld the trial court's decision in finding the Little Miami Railroad Company negligent and liable for paying for eight boxes of trees that were not delivered to H.H. Washburn. The railroad company failed to cite the proper destination of the trees when it transferred the load to a different railroad carrier to complete the journey.
West's departure from the Supreme Court did not lead to his retirement from public life. To the contrary, West continued to argue cases in Logan County's courts. Logan County voters elected West to serve as a delegate to the Ohio Constitutional Convention that met from May 1873 to May 1874.
In August 1877, West was nominated for governor, but lost the election. With his defeat, West retired to his Bellefontaine home and limited his activities to arguing cases in the Logan County courts -- work he continued until his 80th birthday in 1904. It was noted in his obituary that only the steep steps of the Logan County Courthouse and its lack of an elevator kept him from the courtroom. Obituary writers noted that West was last seen in public in November 1908, when he cast his presidential ballot for William Howard Taft.
West married twice; first to Elizabeth Williams in Lima on June 19, 1851 and to Clara Riddle Gorton in 1872. Four sons were born to William and Elizabeth West. Elizabeth West died in 1871 and was buried in the City Cemetery in Bellefontaine. Clara Gorton West died in 1901 and also was buried in Bellefontaine's City Cemetery. Judge West died on March 12, 1911 and is buried at the Bellefontaine City Cemetery.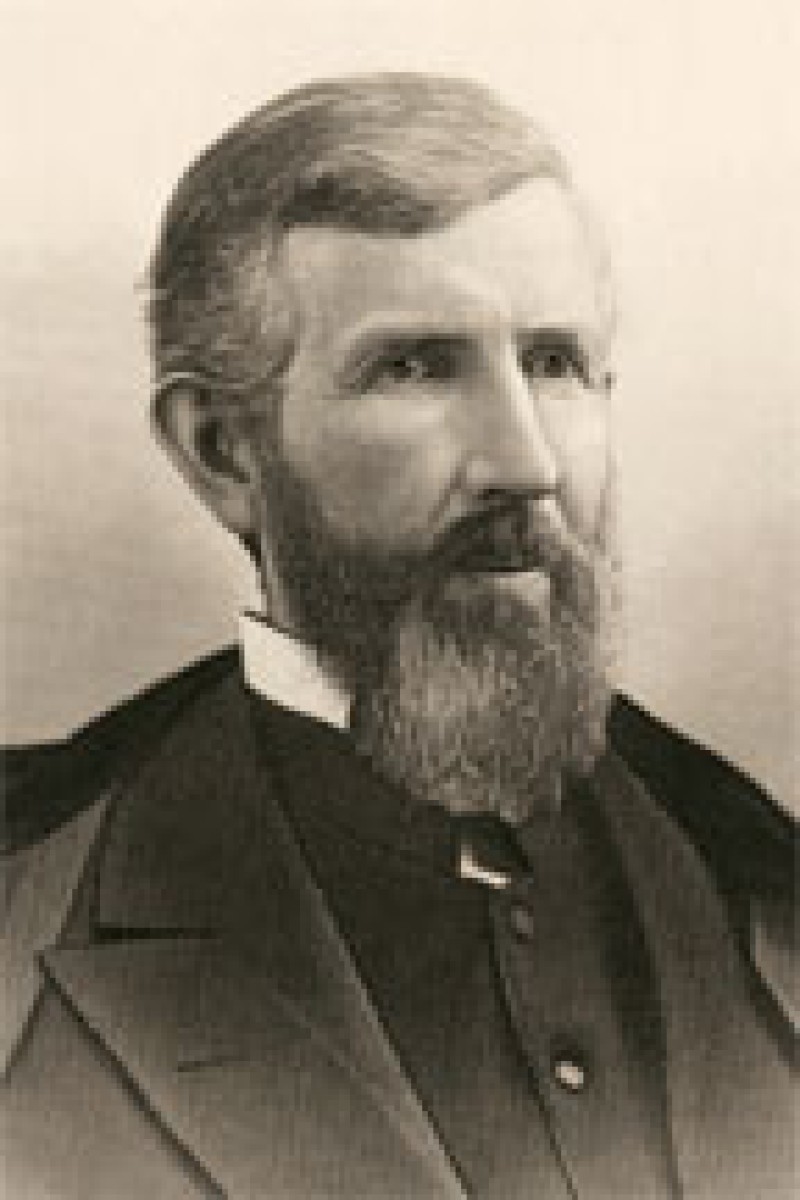 b. Feb. 9, 1824
d. March 14, 1911
50th Justice of the Supreme Court of Ohio
---
PDF Files may be viewed, printed, and searched using the Free
Acrobat® Reader
. Acrobat Reader is a trademark of Adobe Inc.