William Frederic (W.F.) Garver
William Frederic (W.F.) Garver was born Sept. 17, 1864 to William C. and Anna Fry Garver. The family lived on their farm in a log cabin, which was three miles west of Killbuck in Holmes County, Ohio. Educated at the Killbuck Township School in Holmes County and the Darling Run School in Coshocton County, Garver prepared to teach school when his father objected to a legal career. At age 15, he taught his first school classes.
Garver graduated from Ohio Northern University in Ada in 1883 and for the next 10 years, taught classes in various Holmes County schools. From his youth, he desired to become a lawyer. He entered the Ohio State University Law School in 1893 to pursue his dream and was admitted to the Ohio bar in March 1896. He opened a law office in Millersburg and in 1918 was admitted to practice law before the U.S. Supreme Court.
Garver's political career began in November 1896 when he was elected Holmes County prosecuting attorney and re-elected in 1899. He chose not to run again in 1902. In 1916, Garver was elected to the Ohio House of Representatives from Holmes County and re-elected in 1918. In 1922, he successfully ran for state senator and was one of two state senators for the district, which included Coshocton, Guernsey, Holmes, Knox, Morrow, Tuscarawas and Wayne counties, and parts of Monroe and Noble counties. He was re-elected in 1924. While serving in the Ohio Senate, Garver, a Democrat, was elected president pro tempore. This was unusual since the Senate was composed of 27 Republicans and four Democrats. Garver's public service record also included terms as a Millersburg city councilman and a county school examiner.
Leaving the Ohio Senate in 1927, Garver returned to his law practice in Millersburg. In December 1930, Garver was elected to serve the two-month unexpired term on the 5th District Court of Appeals of Ohio, which covered 15 eastern Ohio counties. He served until January 1933.
On Sept. 29, 1933, Supreme Court of Ohio Justice Robert H. Day died. Gov. George White appointed Charles B. Zimmerman to fill his term until his successor could be elected in November 1934. Since Justice Day's term expired on Dec. 31, 1934, Zimmerman chose to run for the full six-year term beginning Jan. 1, 1935. Garver then decided to seek election to the six-week term running from Nov. 27 to Dec. 31, 1934. He was elected on November 8, 1934.
During his brief tenure on the Supreme Court, Garver wrote the majority opinion in one decision, the 1934 case, The Cleveland Athletic Association Co. et. al v. Bending. The Cleveland Athletic Association owned a building on Euclid Avenue in downtown Cleveland. The Euclid-12th Company occupied the five lower floors, and the Cleveland Athletic Association occupied the upper eight floors. The plaintiff, Edith Bending of Sarnia, Ontario, Canada sued both companies when she fell on June 16, 1930, at the entrance to the building. The jury rendered a judgment in favor of Bending. Upon appeal, the court of appeals upheld the jury's verdict. The Supreme Court of Ohio reversed these decisions and ruled that the companies were not negligent. Justice Garver wrote:
"The slight depressions in the marble floor were not dangerous to persons walking upon this triangular space, since 1500 to 2000 persons used this entranceway daily for many years without injury to any of them prior to plaintiff's accident…upon consideration of all the evidence reasonable minds can come to no other conclusion that there was no negligent act or omission on the part of the defendants or either of them, and the jury should have been directed to return a verdict for the defendants."
After his term on the Supreme Court ended, Garver returned to Millersburg where he was a senior member of the law firm Garver, Badger and Pyers. The junior member of the firm was William Pyers, who was Garver's grandson and also the Holmes County prosecutor.
Garver married Florence Patterson in 1889 and they had one daughter. Florence Garver died in 1892 and, in 1897, Garver married Lulu McCulloch. Garver died on Jan. 29, 1942 from a heart attack suffered in Somerset, Ky., on his way to vacation in Florida. Garver is buried at Oak Hill Cemetery in Millersburg.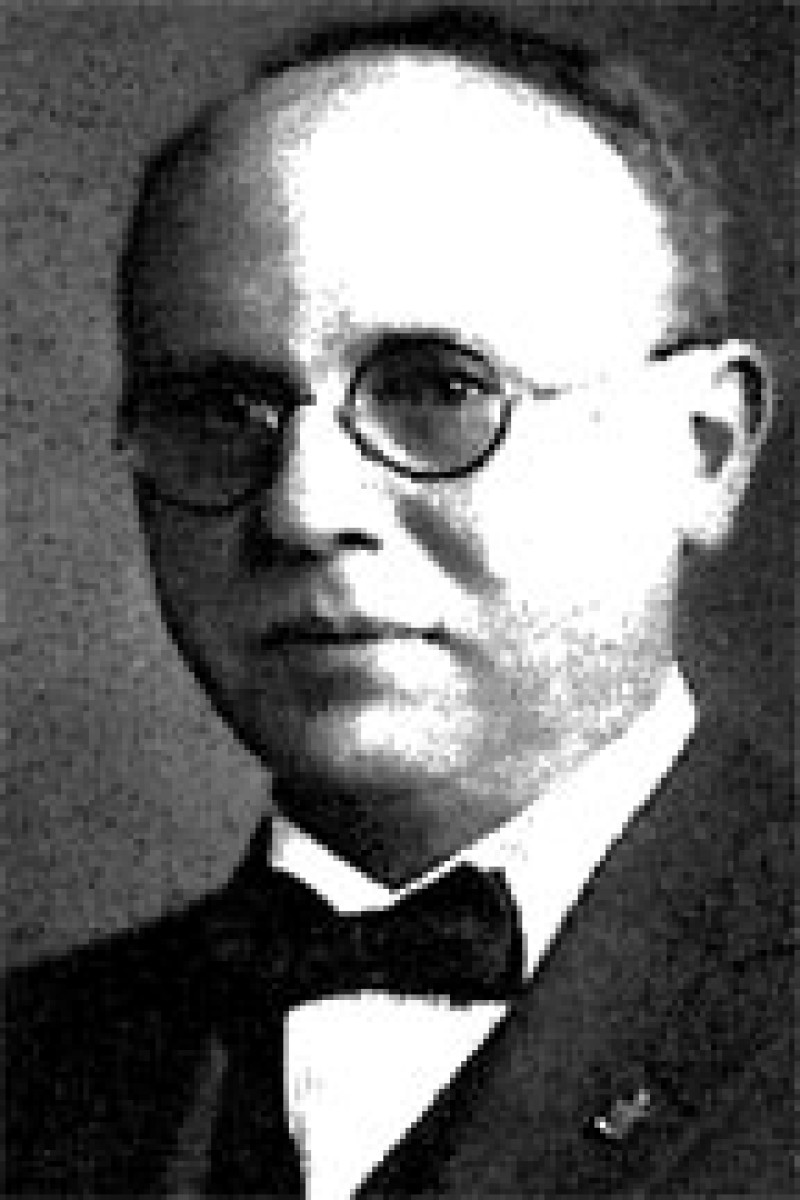 b. Sept. 17, 1864
d. Jan. 29, 1942
99th Justice of the Supreme Court of Ohio
TERM
Nov 27, 1934
to Dec 31, 1934
---
PDF Files may be viewed, printed, and searched using the Free
Acrobat® Reader
. Acrobat Reader is a trademark of Adobe Inc.