William Zephaniah Davis
William Zephaniah Davis, a prominent attorney from Marion County, brought to the Supreme Court of Ohio a common school education, a life-long interest in learning through reading and 34 years of experience as a trial lawyer. According to his peers, Davis' conception of the law was conservative and Davis said of himself in an address before the Columbus Bar Association in 1923, "much of my life was spent in the quiet and uneventful character of a country lawyer."
Davis was born in Loydsville, Ohio on June 10, 1839 to Dr. Bushrod Washington and Harriet Hatcher Davis. Davis was educated in Belmont, Greene and Marion County schools and graduated from Marion High School in 1860. Following graduation, Davis began work in the Marion County Clerk of Courts office, where he caught the attention of local attorneys James H. and Henry C. Godman, who invited Davis to read law in their offices.
James Godman, the senior member of the firm, formed a regiment of men at the outset of the Civil War in April 1861 that became the 4th Ohio Volunteer Infantry. Davis was one of the men enlisted by James Godman into service in Company H of the infantry. After his three-month enlistment ended, Davis returned to Marion to continue to read law. He was admitted to the Ohio bar in 1862, and re-enlisted in August as a private in the Union Army, joining Company E of the 96th Ohio Volunteer Infantry. Davis fought at the battles of Chickasaw Bayou and Arkansas Post during his short time with the 96th. Following Arkansas Post, Davis became seriously ill and received an honorable medical discharge in March 1863. During his five months of military service, Davis rose through the ranks to become a sergeant in his company.
After convalescence in Marion, Davis moved to Bellefontaine to join the law firm of West & Walker. During his short time with the firm, Davis took on many responsibilities because of future Supreme Court Justice William H. West's absence to attend sessions of the Ohio Senate and James Walker's time spent as a federal internal revenue assessor. In 1864, when Gen. James Godman began his first term as Auditor of State of Ohio and moved to Columbus, Henry Godman invited Davis to return to Marion and become his partner in the new firm of Godman & Davis. The firm operated successfully for seven years, until Godman dissolved it to move to Columbus. Davis remained in Marion and ran a thriving private law practice for 28 years until his election to the Supreme Court of Ohio in 1899.
Reflecting on his law practice, Davis remembered his first trial case before a justice of the peace in Marion County concerned the replevin of hogs. Davis said that he was surprised to find the opposing counsel would be former Marion County Common Pleas Court and Supreme Court Judge Ozias Bowen. Davis commented that he overcame his trepidation and won the case.
In November 1899, Davis successfully campaigned on the Republican Party ticket for a seat on the Supreme Court of Ohio. He defeated the incumbent, Justice Joseph Perry Bradbury, who, following his defeat, resigned in January 1900. On Dec. 9, 1899, Gov. George K. Nash appointed Davis to replace Justice Bradbury for the one month remaining in the term, which ran until February. Davis campaigned for re-election successfully in 1905, defeating Democrat Hugh T. Mathers.
He remained on the Supreme Court through December 1912, due to changes in Ohio's election laws regarding dates for elections and terms of office that applied to statewide offices. He declined to seek re-election to a third term in November 1912. From Jan. 1, 1912 to Jan. 1, 1913, Davis was the last Supreme Court Justice to hold the unelected post of Chief Justice. His published opinions appear in volumes 61 through 87 of Ohio State Reports, and include cases such as The State of Ohio ex rel. Attorney General v. The Interstate Savings Investment Company (1901), The State, ex rel. Webber, Prosecuting Attorney v. Wickham, Recorder (1907) and Keckley et. al., Executors, v. The Coshocton Glass Company and Gainor v. The Coshocton Glass Company (1912).
After leaving the high court, Davis continued to live in Columbus and maintained a private practice in rooms in the Harrison Building on South High Street from 1913 to 1921.
To his many friends, Davis was known as a diligent student who had a lifelong commitment to learning through reading. His large library reflected wide-ranging and eclectic interests that not only covered the law, but included science, religion, theology, philosophy and literature as well. After joining the Supreme Court, Davis became an enthusiastic student of German language and literature, and used the study of those subjects as a relaxation from his Court duties. For a number of years, Davis was a member of the American Society of Microscopists, only resigning from membership when his eyesight began to fail. He was a charter member of Lodge 402, Knights of Pythias and served as the lodge's chancellor commander. He also was a member of the Methodist Episcopal Church in Marion and Columbus.
Davis married twice, first to Harriet Search of Marion on Aug. 3, 1868, and after her death on Aug. 2, 1901, he married Jessie Myer of Columbus on Sept. 2, 1903. Davis and Harriet Search Davis raised two daughters; a third daughter died in childhood. He had no children with Jessie Davis. Davis died in Columbus on Dec. 17, 1923 at age 87 and was buried at Marion Cemetery in Marion.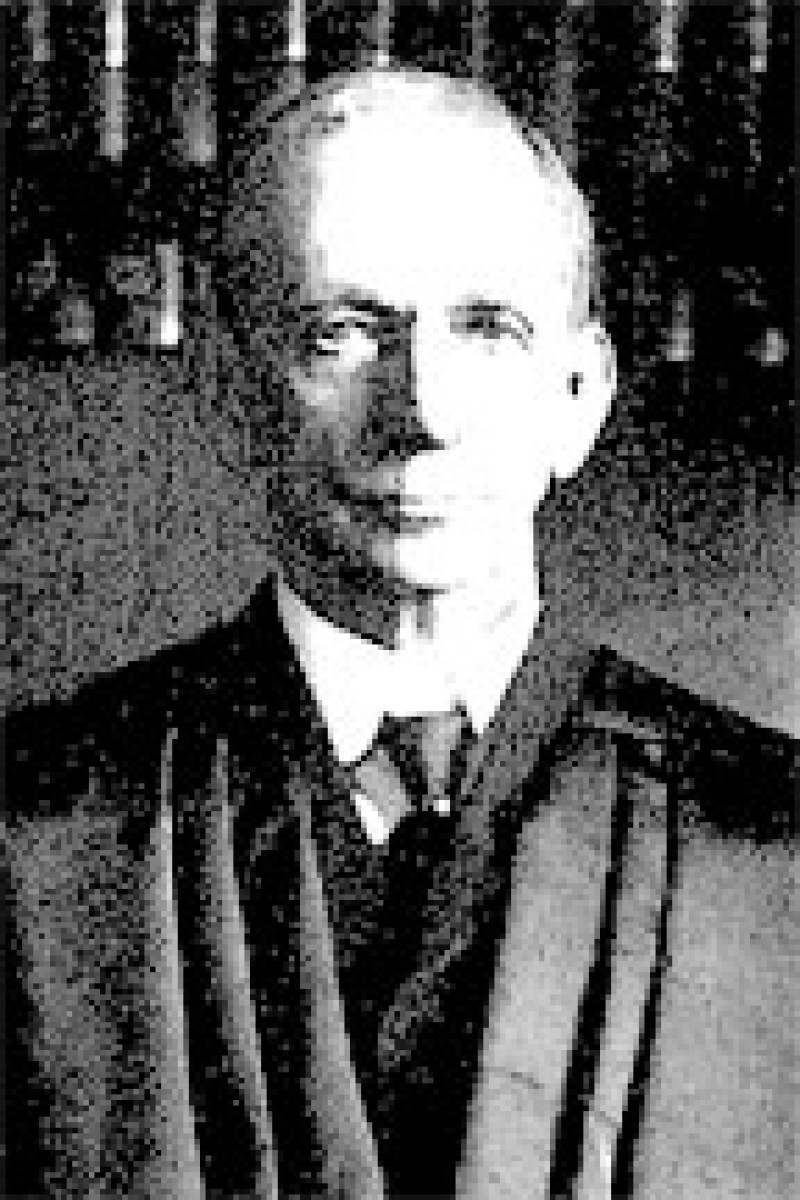 b. June 10, 1839
d. Dec. 17, 1923
70th Justice of the Supreme Court of Ohio
TERM
Jan 8, 1900
to Jan 1, 1913
---
PDF Files may be viewed, printed, and searched using the Free
Acrobat® Reader
. Acrobat Reader is a trademark of Adobe Inc.