Rufus Percival Ranney
Rufus Percival Ranney served two separate terms on the Supreme Court of Ohio in addition to serving as the first president of the Ohio State Bar Association.
He was born in Blandford, Mass. on Oct. 13, 1813, to Rufus and Dottie D. Blair Ranney. The family moved to Portage County, Ohio in 1824, where they farmed. He attended the local schools and supported himself teaching school and chopping wood. He attended Western Reserve College and then read law with Joshua R. Giddings and Benjamin F. Wade. Ranney was admitted to the Ohio bar in 1836. He practiced with Wade and after Wade's election to common pleas court, Ranney moved to Warren, where he opened his own law practice in 1845.
In 1846 and again in 1848, Ranney unsuccessfully ran for U.S. Congress. In 1850, he was elected to the Ohio Constitutional Convention from Trumbull and Geauga counties. He served on the judiciary, revision and amendment committees and earned a reputation as a talented debater.
In March 1851, Ranney was elected by the General Assembly to the Supreme Court of Ohio to succeed Justice Edward Avery on March 17, 1851. At the first election held under the new state constitution in 1851, he was elected to the Supreme Court. He served until 1856, when he resigned and moved to Cleveland, where he established a law firm with Franklin Backus and C. W. Noble.
In 1857, he was appointed by President James Buchanan as the U.S. District Attorney. However the position interfered with his private law practice and he resigned months later. In 1859, Ranney ran unsuccessfully against William Dennison for governor.
In 1862, against his wishes, he was nominated again to the Supreme Court and ran against fellow law firm member Backus. He was elected, but resigned in 1865 to return to private practice. His opinions are in volume 20 of the Ohio Reports, as well as in volumes 1 through 5, 14 and 15 of the Ohio State Reports.
One case in particular stands out during his Supreme Court tenure. Ranney dissented in Lehman v. Greater (1863) that reversed a Wayne County Court of Common Pleas decision that found a law authorizing Ohios soldiers to vote in the field (out of state) unconstitutional. Ranney argued it was a clear violation of the constitutional provisions regarding elections and that constitutional improvisation, no matter how convenient, was improper. The case centered on votes cast by Civil War soldiers living outside Ohio that changed the winning margin for Wayne County probate court judge from John K. McBride to Henry Lehman. Without counting these votes, McBride was declared the winner.
In 1881, upon its creation, Ranney was elected president of the Ohio State Bar Association and used the position to try to raise the professional standards for lawyers and to better educate the general public on basic legal principles.
Ranney married Adeline Lovina Warner on May 1, 1839 in Jefferson. They had six children. They also raised two of his brother's children. Ranney died Dec, 6, 1891 at his home in Cleveland and is buried in Lakeview Cemetery in Cleveland.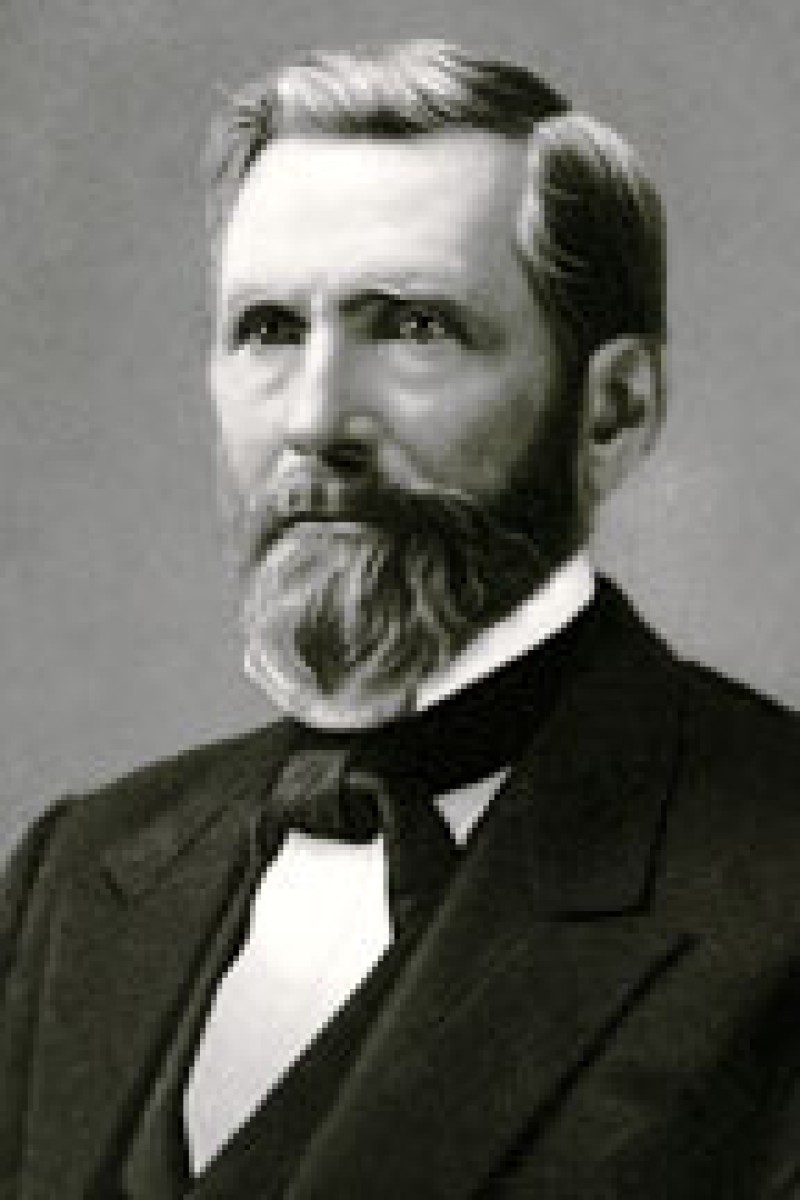 b. Oct. 13, 1813
d. Dec. 6, 1891
30th Justice of the Supreme Court of Ohio
---
PDF Files may be viewed, printed, and searched using the Free
Acrobat® Reader
. Acrobat Reader is a trademark of Adobe Inc.