OziasBowen
Ozias Bowen was born on July 21, 1805 in Augusta, N.Y. Very little is known of his childhood, as he did not disclose details during his life. At age 15, he moved from Fredonia, N.Y. to Ashtabula County, Ohio. There, he worked in a print shop and began to study law.
He later moved to Canton where he continued his legal studies with Gregory Powers, a Canton attorney. On Sept. 23, 1828, he was admitted to the bar and moved to Marion to establish his legal practice. While starting his legal career, he also taught school to supplement his income. He formed a partnership with Eber Baker and used the name Baker & Bowen to open a general store that operated under the barter system, like many other frontier establishments of its kind.
The Court of Common Pleas of the Second Judicial Circuit appointed Bowen as prosecuting attorney of Marion County in 1830, a position he held until 1833. During this time, Bowen sought election to the Ohio House of Representatives in 1831, but lost in a race featuring six candidates. He served as a trustee of the town of Marion in 1831. In 1833, the Ohio General Assembly made the office of prosecuting attorney elective, rather than appointive. Bowen sought to continue his service by seeking election in 1833, but lost to James H. Godman. In 1835, he again sought the office of prosecuting attorney and defeated Democratic candidate George Rowe. Serving his two-year term, he did not seek re-election in 1837.
On Jan. 20, 1838, the Ohio General Assembly elected Bowen to a seven-year term as president judge of the Second Judicial Circuit. Beginning his term on Feb. 7, 1838, Bowen traveled to each county in his district to hold court with two common pleas court judges from that county to try cases at least once a year. Without benefit of established law libraries in each county, Bowen relied on his knowledge of the law and legal precedent for his judgments.
In one highly publicized incident, Bowen and Judge Thomas J. Anderson of the Marion County Court of Common Pleas granted the freedom of an accused fugitive slave in 1839. Antislavery opponents were so incensed with Bowen that they burned him in effigy and petitioned the Ohio House of Representatives for Bowen's and Anderson's impeachment on Dec. 26, 1839. The House Judiciary Committee recommended the charges be dismissed, but stated that "the said Judges have acted indiscreetly in the discharge of their official duties." Bowen was re-elected to the circuit court by the Ohio General Assembly on Dec. 17, 1844 for a second seven-year term. However, his service ended Sept. 1, 1851, when the 1851 Ohio Constitution mandated the election of judges by popular vote.
Bowen returned to Marion and resumed his private law practice. He became involved in local banking and served as the first president of the Bank of Marion, which was founded in 1851. He also financed the Central Bank in Indianapolis with partners Columbus Delano, Charles T. Sherman and others in 1853. Bowen helped establish the Marion Academy in 1840 and served as its first president.
In late May 1856, Bowen was nominated by the Republican state convention to seek election to the Supreme Court of Ohio for the unexpired term caused by the resignation of Judge Charles C. Convers. Gov. Salmon P. Chase appointed him on June 6, 1856, to fill Convers' seat until the election, which Bowen won on Oct. 14, 1856. He did not seek re-election in 1857 and completed his term Feb. 9, 1858. His opinions are in volumes 5 to 8 of Ohio State Reports.
Before the Civil War, many lawsuits regarding slavery were brought before the Supreme Court. Bowen wrote the majority opinion in John Anderson v. Henry Poindexter and Others in 1856, ruling that common law did not confer a right of property to own human beings. The plaintiff, a slave owner in Kentucky, which was a slave state, could not retain ownership of a slave sent into Ohio, a free state, to perform labor. Once they entered Ohio, the slave became free and could not be enslaved again if they returned to the slave owner voluntarily. Citing similar cases decided by other state courts, he wrote:
"Strengthened, therefore, as we find the case to be, by the clearest principles of natural law, and by the decisions of courts of high character, we have no hesitation in arriving at the conclusion that Poindexter (the slave), in coming into this State by the consent and license of his master, obtained thereby the freedom of which he had been deprived by local municipal legislation. His servitude, from that hour, ceased, and there is no law which can bring into operation the right of slavery when once destroyed. No right to a slave can be revived after the right has passed to the slave himself, and he has become free."
Upon leaving the court, Bowen returned to Marion, where he resumed his law practice and began instructing law students. He was elected in 1861 as prosecuting attorney for Marion County for a two-year term and made unsuccessful bids for the position in 1863 and 1867.
Bowen married Lydia Baker on Feb. 17, 1833, in Marion. They had eight children. Lydia Bowen died shortly after the birth of her last child and was buried in Marion Cemetery. Bowen later married Eliza M. McIntyre on March 15, 1848, in Marion. They had two children. Bowen married a third time to Emmaie M. Wilson on April 20, 1871, in Branch, Mich. The couple had no children.
Bowen died on Sept. 26, 1871, at his residence in Marion. He was buried in Marion Cemetery, a memorial park he helped establish.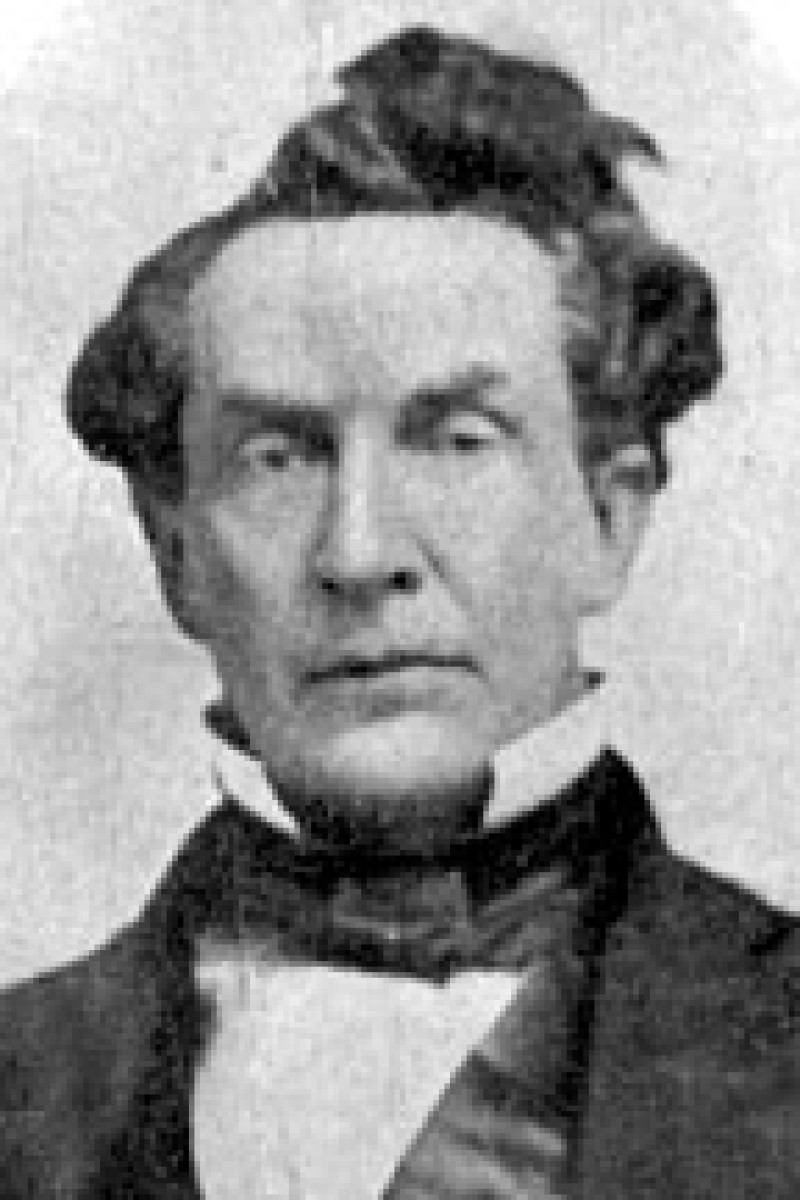 b. July 21, 1805
d. Sept. 26, 1871
39th Justice of the Supreme Court of Ohio
---
PDF Files may be viewed, printed, and searched using the Free
Acrobat® Reader
. Acrobat Reader is a trademark of Adobe Inc.