NicholasLongworth
In addition to his legal career, Nicholas Longworth also was a businessman, a scholar of Greek poetry, a novelist, a world traveler, an outdoorsman who loved canoeing and yachting and a patron of the arts.
Longworth was born in Cincinnati on June 16, 1844 to Joseph and Annie Rives Longworth. His parents were wealthy and prominent in Cincinnati's social circles.
Educated in the public schools of Cincinnati, he entered Harvard University in 1862. After graduating with high honors in 1866, he returned to Cincinnati and studied law under the supervision of his uncle, Rufus King.
Longworth was admitted the bar in Ohio in 1869 and a partnership with his cousin, Edward L. Anderson, which dissolved in 1871. From 1871 to 1877, he practiced law with the firm of King, Thompson and Longworth.
In 1876, Longworth was elected to the Hamilton County Court of Common Pleas for a five-year term. On Oct. 11, 1881, he was elected a judge of the Supreme Court of Ohio. Commencing his duties on Nov. 9, 1881, he resigned on March 9, 1883 to manage the business and financial affairs of the Longworth estate due to the ill health of his father. He formed a legal practice with Thomas McDougall, which he dissolved when his father died in late 1883. His opinions are in volumes 37 and 38 of the Ohio State Reports.
An important case concerning the admissibility of evidence of previous crimes and an improperly written indictment were decided by the Supreme Court in Tarbox v. the State (1883). The defendant, Tarbox, along with Henry Jackson, Thomas Allen and Charles Smith was indicted in the Cuyahoga County Court of Common Pleas for obtaining items of value under false pretenses. They made fraudulent statements about the breeding, performance and ownership of two horses, which they attempted to sell to Xenophon C. Scott. Scott gave them a check for $1,100, which was endorsed to Tarbox, who was tried separately and convicted. Tarbox asked the conviction be reversed on the grounds that the indictment charged the accused with "obtaining a check by fraud," whereas the statute made the crime consist of "obtaining a signature to a check" and that the trial judge allowed evidence that the group had previously committed a similar offense in Detroit, Mich.
Longworth wrote in the majority opinion, "We agree with counsel that a paper does not become a check until signed and delivered, but it was upon signature and delivery that this particular check was obtained. The provision of this section concerning the procuring of a signature was intended to cover an entirely different class of offenses; a good illustration of which would be the case of one who should present to another, with a paper falsely represented to be a certificate of character…whereas the paper is, in reality, a promissory note or check, or bill of sale." To the charge that the trial court erred in admitting evidence of similar offenses in Detroit, Longworth stated that the introduction of the evidence was admissible for the "purpose of showing a conspiracy among the defendents, and also to show knowledge of the falsity of the representations at the time when made." Tarbox's conviction was upheld.
On Oct. 2, 1866, Longworth and Susan Walker were married at her parents' home in Cincinnati. They had three children.
From 1883 to 1890, Longworth managed the business and financial affairs of the Longworth estate. He traveled extensively in foreign countries and would regale friends with entertaining stories of his travels. Paddling his handcrafted canoe entertained him. Seeking a faster form of water travel, he also owned a steam yacht, the "C.O.," which he kept on the Ohio River. He raced yachts on Lake Erie with the Lake Erie Yacht Squadron.
Although a millionaire, he prided himself that he could shoe his own horse. He also was an excellent amateur photographer. Longworth loved Greek poetry and translated the Greek Poem "Electra" into English. Additionally, he wrote two stories, "The Marquis and the Moon" and "Silas Jackson's Wrongs," which were published in 1889.
Longworth died of pneumonia on Jan. 18, 1890 at his estate Rookwood in Cincinnati. The funeral was Jan. 20, 1890 at his residence. He was buried at Spring Grove Cemetery in Cincinnati.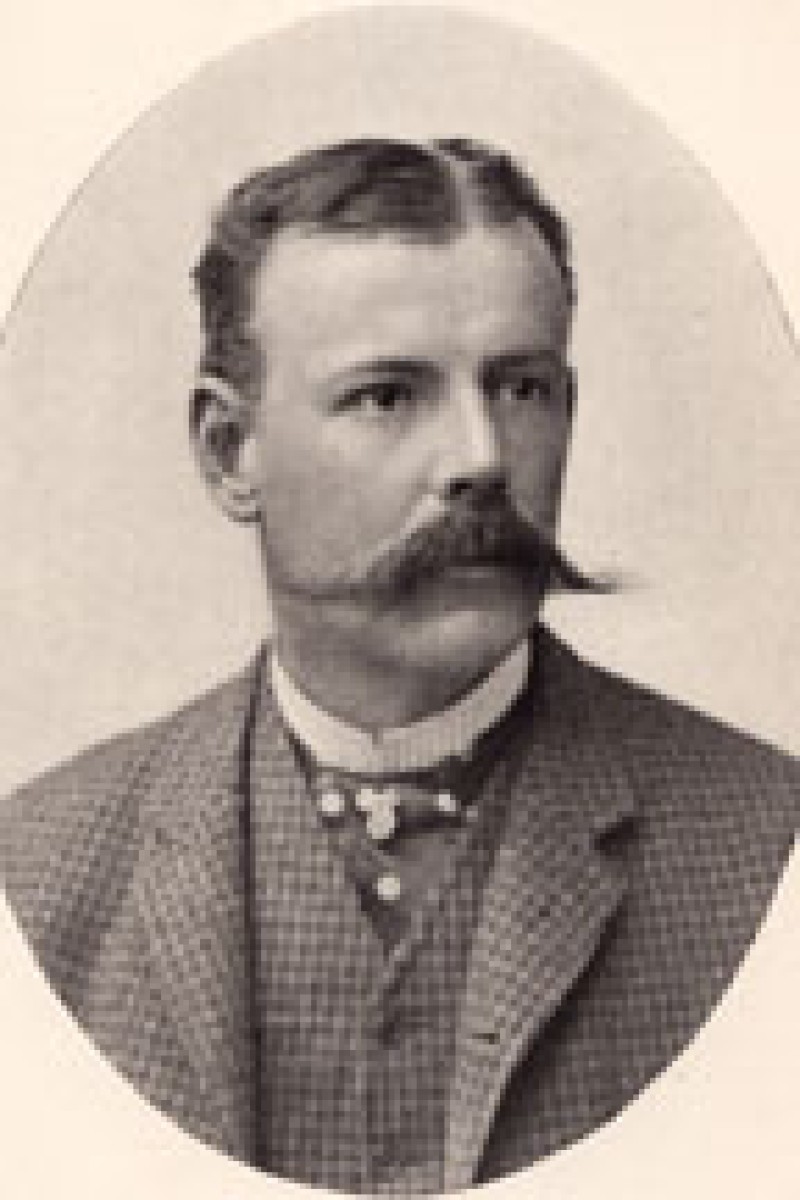 b. June 16, 1844
d. Jan. 18, 1890
57th Justice of the Supreme Court of Ohio
---
PDF Files may be viewed, printed, and searched using the Free
Acrobat® Reader
. Acrobat Reader is a trademark of Adobe Inc.