Maurice Herbert Donahue
Maurice Herbert Donahue rose from humble beginnings to become a Supreme Court of Ohio Justice. As a youth, he worked in stone quarries and coal mines and later as a teacher, while studying to become a lawyer. His legal career was capped when President Woodrow Wilson appointed him to the U.S. Sixth Circuit Court of Appeals.

Donahue was born May 10, 1864 to Maurice and Laura O'Neil Donahue in Chapel Hill, Ohio. Donahue was educated in the public schools of Perry County and was privately tutored. At age 16, he began teaching school. His abilities were recognized by the Village Schools of Corning when they hired him to become the superintendent of school when he was not yet 20. During this time, Donohue studied law under the tutelage of A.H. Ward, and at age 21, was admitted to the Ohio bar and established a legal practice in Corning.
Donahue was elected prosecuting attorney of Perry County in 1887 and re-elected in 1890. He chose not to seek re-election in 1893. In 1894, Donahue established the law firm of Donahue, Spencer and Donahue with his brother Charles A. Donahue and Judge C.E. Spencer.
On Nov. 6, 1900, Donahue was elected to the 5th District Court of Appeals for Ohio. Donahue quickly experienced difficulties of hearing appeals from the 15 courts of common pleas within the district. At that time, the court heard appeals in the various courthouses, traveling on sometimes hazardous rural roads. Many courthouses lacked law libraries and convenient places to work. Donahue worked tirelessly to correct these deficiencies. He was re-elected in 1906, and in 1909, he served as Chief Justice.
Donahue was elected to Supreme Court of Ohio on Nov. 8, 1910 and re-elected in 1916. His contribution to the Court is summarized in his Ohio State Reports Memorial. Donahue had:
"…A comprehensive understanding of the fundamental principles of our system of Jurisprudence. He was well and deeply ground in the learning and practice of the Common Law …He was conservative and had due respect for established principles, but felt that Courts, where justice should be served, should not hesitate to disregard rules which were merely technical. He welcomed the authority of reported decisions, but he declared that in seeking support for legal propositions which he stated in his written opinions, he early became aware that the apparent similarity of a decided case to the one upon which he was engaged in writing the opinion is often misleading, and he estimated the value of cases by a consideration of the strength of their reasoning."
In 1912, voters passed several amendments to the Ohio Constitution. Donahue greatly aided the Court in its deliberations to interpret and implement these changes by diligently researching Ohio constitutional law.
Donahue wrote the majority opinion in two important cases regarding nonpartisan judicial elections, which were decided together – State, ex rel. Weinberger, a Taxpayer v. Miller et al. (1912)and State, ex rel., Fritch v. The Board of Deputy State Supervisors of Elections (1912). The case involved a law passed by the Ohio General Assembly titled, "An act to provide for the election of judicial officers by separate ballot." Plaintiffs contended this law violated Section II of Article V of the Ohio Constitution, which required all elections be by ballot. Because of the phrase "single ballot," they argued that the Ohio Constitution required a single ballot for all elections for candidates and issues, so separate ballots should be forbidden. Donahue, in his majority opinion, stated that although the word "single" was used, the law fulfilled the constitutional mandate for the election of judges by ballot. He noted that the legislature previously passed laws requiring separate ballots for candidates for U.S. Congress, assessors of real property and boards of education.
President Woodrow Wilson appointed Donahue to serve on the U.S. Court of Appeals for the Sixth Circuit and Donahue took the oath of office on Nov. 13, 1919. Donahue added bankruptcy, interstate commerce, internal revenue, copyright and patent law to his already extensive legal knowledge.
Donahue married Martina Johnson of Perry County on Sept. 10, 1889 and they had two daughters. Donahue began suffering the debilitating effects of heart disease in 1927. He worked until June 1928, when he became ill and was confined to his home in Bexley. Donahue died at his residence on Sept. 10, 1928, his 39th wedding anniversary, and was buried at the New Lexington Cemetery.
On Dec. 4, 1928, the Donahue family presented his portrait to the U.S. Court of Appeals for the Sixth Circuit. The portrait hangs in Courtroom 507 of the Potter Stewart U.S. Courthouse in Cincinnati.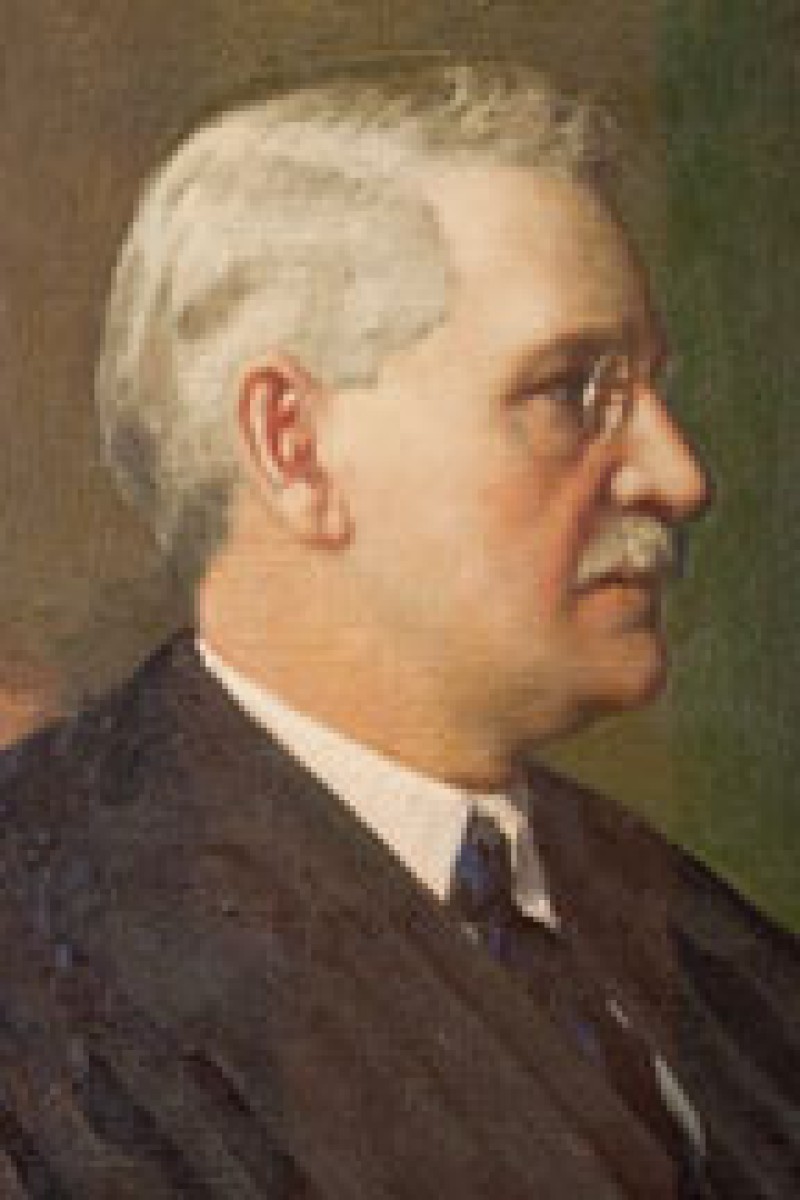 b. May 10, 1864
d. Sept. 10, 1928
75th Justice of the Supreme Court of Ohio
TERM
Jan 1, 1911
to Nov 11, 1919
---
PDF Files may be viewed, printed, and searched using the Free
Acrobat® Reader
. Acrobat Reader is a trademark of Adobe Inc.