James Granville Johnson
During his tenure on the Supreme Court of Ohio, James Granville Johnson brought a "progressive" attitude on the state's authority toward social welfare.
He was born in Springfield on Dec. 3, 1855 to James Sr. and Catharine Eby Johnson. Johnson was educated in the public schools and graduated from Wittenberg College in 1876. He read law with local attorney S.A. Bowman and served as Clark County's first court stenographer. He graduated from the Cincinnati Law School in 1880 and was admitted to the Ohio bar.
From 1880 to 1897, he practiced law with Thomas J. Pringle, a Springfield County judge. Johnson was active in Democratic politics, a difficult situation in Republican Clark County. He unsuccessful campaigned for a seat on the state legislature in 1881 and as Clark County prosecuting attorney and judge of the Second District Circuit Court in 1886. From 1893 to 1894, Johnson served as mayor of Springfield.
While building a well-respected and flourishing law practice, Johnson also served on the Springfield Board of Trade in 1896 and from 1901 to 1905, he presided over the Clark County Bar Association. He also sat on the board of trustees of the Warder Public Library of Springfield from 1903 to 1911.
Johnson ran for a seat on the Supreme Court of Ohio in 1910, and, having won the election, assumed his seat Jan. 1, 1911. In 1916, he received a doctor of laws from Wittenberg University and won the election on Nov. 7, 1916, for a second term on the court. The Ohio State Reports volumes 83 through 105 contain his 144 opinions, as well as innumerable per curiams. In 1922, Johnson sought the Democratic nomination for governor to succeed Harry L. Davis. He resigned from the Supreme Court on Aug. 3, 1922, but lost the primary election to A. Victor Donahey. Johnson returned to private practice in Springfield, but in 1930 suffered a breakdown and retired from practice.
In addition to his judicial career and law practice, Johnson also was active in local business enterprises. He served in an executive capacity with the Wickham Piano Plate Co., the Farmers National Bank and the Edward Wren department store. He was a skilled orator and was often called to speak at local events.
Johnson married Blanche Obenchain on Dec. 4, 1888 and they had three children. After a long illness, Johnson died Oct. 24, 1936 in Springfield. Funeral services were conducted by the Rev. Dr. A.H. Smith, pastor of the Lutheran church of Ashland, and burial followed at Ferncliff Cemetery.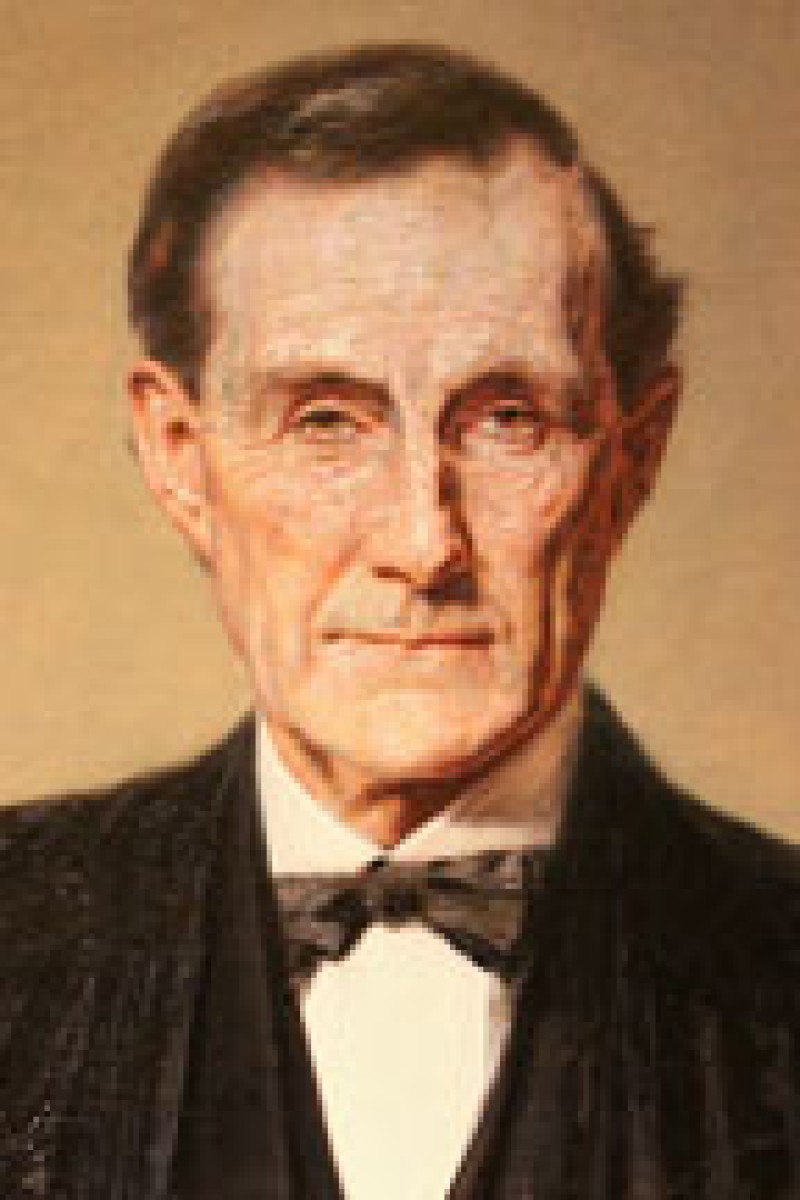 b. Dec. 3, 1855
d. Oct. 24, 1936
74th Justice of the Supreme Court of Ohio
TERM
Jan 1, 1911
to Aug 3, 1922
---
PDF Files may be viewed, printed, and searched using the Free
Acrobat® Reader
. Acrobat Reader is a trademark of Adobe Inc.