Charles Ballard Zimmerman
Justice Charles Ballard Zimmerman served for 35 years on the Supreme Court of Ohio. Although he was elected six times, Justice Zimmerman never felt confident enough in his job security to purchase a house in Columbus. He traveled by bus from his home in Springfield each Tuesday morning, returning home the following Friday evening. In Columbus, he slept on a cot in his office.
Zimmerman was born June 22, 1891 in Springfield to John Luther and Helen Ballard Zimmerman. He graduated from Wittenberg in 1911 with a bachelor's degree and from there, he moved to Cambridge, Mass. where he attended Harvard University Law School from 1911 to 1913.
Returning to Ohio, Zimmerman was admitted to the bar in Ohio in 1913 and also was admitted to practice law in the federal courts and the 6th Circuit Court of Appeals in 1915. He and his father formed the law practice of Zimmerman and Zimmerman, which his brother joined in 1920. From 1913 to 1933, he practiced law in Springfield and Clark County. He was a familiar sight on Springfield's streets, as he walked from his house to his downtown law office
His law practice was interrupted by World War I when he served as a commissioned officer from July 1917 to August 1919 with the Ohio National Guard and the 4th and 82nd Divisions of the U.S. Army. Assigned to the Judge Advocate General, he participated in both trial and review of general court-martial cases. He was awarded the Victory Medal with three battle clasps. His final rank was major.
At about this time, Zimmerman and Dorothy Gayford were married on April 14, 1930. They became the parents of three children.
Zimmerman ran and lost the 7th District U.S. Congress seat. In 1926, Zimmerman lost the attorney general's race to Edward C. Turner, who joined him on the Supreme Court of Ohio in 1940. Zimmerman also unsuccessfully sought election to the Supreme Court in 1932.
Gov. George White appointed him to the Supreme Court to succeed the late Justice Robert H. Day on Oct. 4, 1933. He was to fill the unexpired term that ended Dec. 31, 1934. Zimmerman took the oath of office on Oct. 10, 1933. Upon arriving for ceremony, Zimmerman discovered that his judicial robe had not been delivered to his office and as he prepared to take the oath in street clothes, Justice Florence Allen lent him one of her robes. As Zimmerman was considerably taller than Allen, the robe was far too short. However, he was able to wear the proper attire for the swearing-in ceremony.
In 1934, Zimmerman was elected to a full six-year term. The Democratic Party asked him to run for governor in 1940, but he chose to seek re-election instead. In 1946, he was re-elected to his third term and subsequently re-elected in 1952, 1959 and 1964.
Zimmerman's judicial opinions reveal his propensity for extensive research of judicial precedent. His citations of federal court and other state courts' decisions are numerous.
In 1963, in the case State v. Beck, the Supreme Court decided what evidence can be used to justify the arrest when a police officer wants to arrest a person, but does not have a search warrant or an arrest warrant. Justice Zimmerman wrote that an officer had probable cause to believe a suspect committed a crime, so the arrest was justified. The 1964 case in U.S. Supreme Court of Beck v. Ohio overturned this decision. Justice Potter Stewart, writing for the majority, said the evidence to detain the suspect was flimsy. Using this standard, he wrote that any person with a criminal record could be detained on suspicion.
In 1967, Justice Zimmerman announced that he would not seek re-election to a seventh term in 1970. He said, "My wife won't let me run again. I am going to practice law in Springfield, where I was born, and where my oldest son, Charles B. is now practicing law. I have four more years in this term, but if I find that I am slipping physically or mentally, I will step down before my term is up."
Sadly, he did not live to retire and practice law with his son. In May 1969, doctors discovered a malignant upper lobe on his lung, while he was treated for pneumonia. They operated on May 23, 1969 at University Hospital in Columbus. He did not recover and died on June 4, 1969. The funeral was on June 8, 1969 at the First Lutheran Church, Springfield, where he was a member. He is buried at Ferncliff Cemetery, Springfield Ohio.
On June 28, 1972, Charles B. Zimmerman Jr, on behalf of the family, presented a full-length color portrait of Judge Zimmerman to the Supreme Court. Painted by Nancy B. Sheridan, it hangs in the Supreme Court library. Chief Justice C. William O'Neill presented Dorothy Zimmerman with five bound volumes of her husband's legal opinions.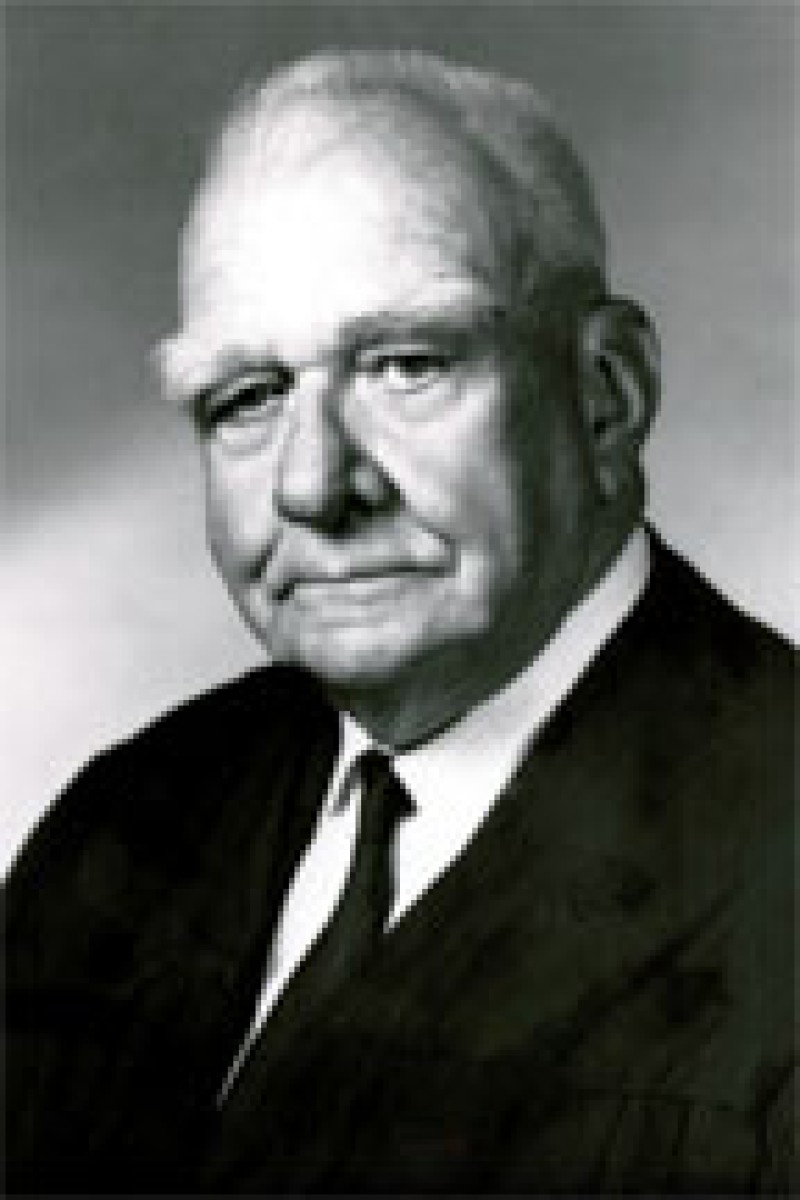 b. June 22, 1891
d. June 4, 1969
96th Justice of the Supreme Court of Ohio
TERM
Oct 10, 1933
to Jun 4, 1969
---
PDF Files may be viewed, printed, and searched using the Free
Acrobat® Reader
. Acrobat Reader is a trademark of Adobe Inc.