Augustus Neander Summers
Augustus Neander Summers' contemporaries commented in memorials written after his death that his constant ambition as a judge was to thoroughly study English and American judicial opinions to acquire an understanding of the fundamental principles of common law and the American judicial system and apply them to his judicial decisions. In their eyes, Summers' opinions as a circuit court judge and Justice of the Supreme Court of Ohio exemplified the maxim that the duty of the judge is jus dicere non jus dare: to declare the law, not to make it.
Summers was born on a farm in Richland County, Ohio on June 15, 1856 to Louisa Hine Summers and Lutheran Minister Reverend Daniel Summers. He was educated in public schools. After his graduation, Augustus read law under the tutelage of Springfield attorney Samuel A. Bowman. In 1881, Summers was admitted to the Ohio bar and joined his mentor in private practice in the law firm of Bowman & Summers.
Summers first sought elective office in 1885, when he successfully campaigned on the Republican Party ticket for the post of Springfield city solicitor. Summers was re-elected in 1888, but declined to seek a third term in 1891. He chose instead to return to private practice in Springfield and formed a partnership with local attorney George A. Beard. Summers' time in private practice was brief; in 1894, he was elected judge of the Second District of the Circuit Court of Appeals, which included Champaign, Clark, Darke, Fayette, Franklin, Greene, Madison, Miami, Montgomery, Preble and Shelby counties. He was re-elected to a second term in 1900.
Summers won election to the Supreme Court in 1903 and served as Chief Justice from Jan. 1, 1910 to Jan. 1, 1911, one of the last Justices to hold the position on rotation before the position became an elective office.
Summers' opinions can be found in volumes 70-83 of Ohio State Reports. One case cited numerous times since concerns state regulation of Christian Science medical practices.
Christ Hehl of Sandusky sought treatment for rheumatism from Oliver W. Marble, a practitioner of Christian Science, and paid a fee of $5. Roy H. Williams, Erie County Prosecutor and future Supreme Court Justice, brought criminal charges against Marble for providing medical treatment without a license for a fee. A jury in Erie County convicted Marble of a misdemeanor. The guilty verdict was reversed by the Erie County Court of Common Pleas on the grounds that sections of Ohio statutes regarding medical practice as they relate to Christian Science practitioners were unconstitutional because the statutes unfairly discriminated against those engaged in the healing art as practiced by Christian Science methods and infringed on the right to practice religion freely. Summers cited State of Ohio v. Gravett (1901) and State v. Liffring (1899) to affirm the State of Ohio's ability to establish laws that provide a comprehensive regulation of the practice of medicine and to require preparatory education and licensing before a fee could be charged for medical services. Writing for a unanimous Supreme Court, Summers affirmed Erie County Prosecutor Williams' exceptions to the decision of the Erie County Common Pleas Court and reinstated the jury trial verdict.
Following his electoral defeat, Summers returned to Springfield in January 1911, and resumed a private practice with his partner, George A. Beard. The two men represented local businesses and manufacturing companies in Ohio and federal courts. Summers died on May 19, 1927 following a lengthy illness. Funeral services were on May 21, 1927 at Springfield's Covenant Presbyterian Church. Burial in Ferncliff Cemetery took place that afternoon.
Summers married Nellie Thomas on Nov. 12, 1887. Summers was active in the Springfield County Club and served as its president. He also remained active in Phi Kappa Psi, his Wittenberg College fraternity.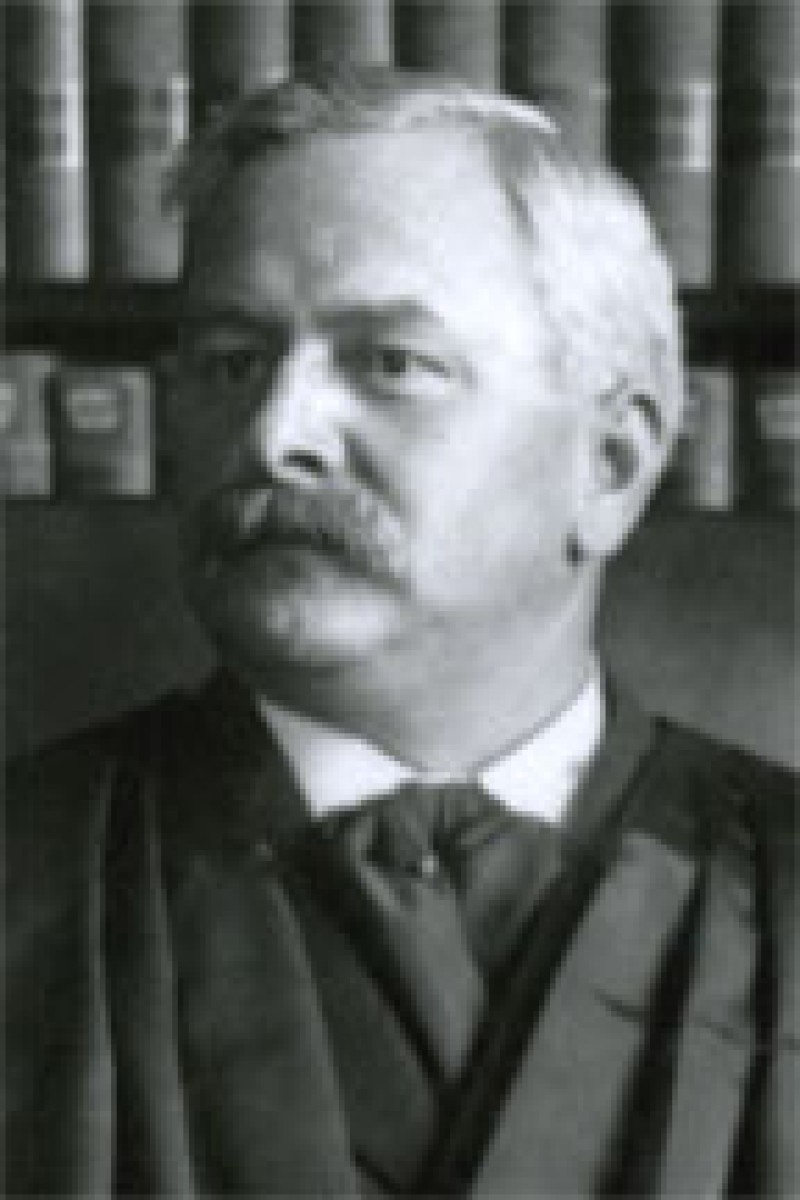 b. June 15, 1856
d. May 19, 1927
73rd Justice of the Supreme Court of Ohio
TERM
Jan 1, 1904
to Jan 1, 1911
---
PDF Files may be viewed, printed, and searched using the Free
Acrobat® Reader
. Acrobat Reader is a trademark of Adobe Inc.