Hocking H. Hunter
On Feb. 9, 1864, Hocking H. Hunter took the oath of office for the Supreme Court of Ohio and resigned the same day.
He was born Aug. 23, 1801 in Lancaster to Capt. Joseph and Doretha Berkshire Hunter. His family settled in Kentucky after the Revolutionary War and, in 1798, they moved to Lancaster where they owned and farmed a large tract of land. The Hunters were among the earliest white settlers of Fairfield County.
Hunter attended the country schools close to his parents' farm. Yearning for more education, he worked to become a student at Lancaster Academy. He studied under the tutelage of professors Stephen and John Whittlesey, brothers and graduates of Yale University. He began to study law under the guidance of Judge William W. Irvin, a former judge of the Supreme Court of Ohio.
In 1824, Hunter was admitted to the bar. Besides practicing before Ohio courts, he also was admitted to practice before the U.S. Court of Appeals for the Sixth Circuit and the U.S. Supreme Court. During 1825, Hunter was appointed prosecuting attorney of Fairfield County and served in that position until 1831. That same year, Hunter formed a private law practice with Thomas Ewing, guardian of Gen. William Tecumseh Sherman of Civil War fame. When Ewing served in the U.S. Senate, Hunter handled all the business of the practice.
During the Civil War, Hunter promoted the Union cause. In 1863, he was nominated on the Union ticket and won election as a judge of the Supreme Court. He did not serve, however, when he realized he could not discharge his judicial duties and still maintain his law practice.
Hocking H. Hunter and Ann Matlack were married on Nov. 30, 1823. She was born in Kentucky in 1802 and came to Fairfield County with her parents, Samuel and Elizabeth Lynch Matlack in 1810. The Hunters had nine children, several who rose to greatness: Edward F. became a judge in Seattle, Wash.; John A. served as chief justice of Utah; and Henry B. was a colonel with the 61st, 52nd and 123rd Ohio Volunteer Infantry during the Civil War.
Hunter died on Feb. 4, 1872. The funeral was held at his residence in Lancaster on Feb. 7, 1872. Father De Cailly assisted by Father Goldsmith conducted the funeral services. His immediate family, neighbors, friends, Lancaster City Council members, members of the Lancaster bar and judges and lawyers from throughout the state attended. He was buried in St. Mary Catholic Cemetery in Lancaster.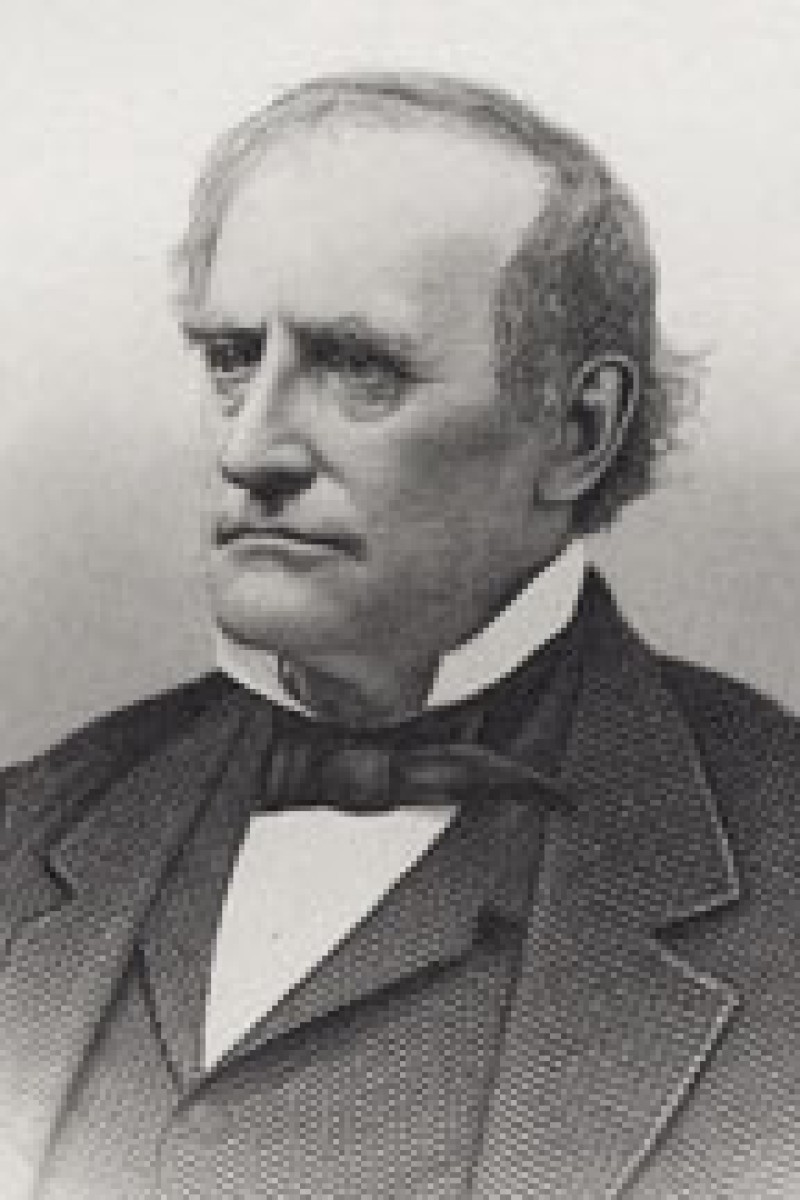 b. Aug. 23, 1801
d. Feb. 4, 1872
45th Justice of the Supreme Court of Ohio
---
PDF Files may be viewed, printed, and searched using the Free
Acrobat® Reader
. Acrobat Reader is a trademark of Adobe Inc.