Frank Daniel Celebrezze
Frank Daniel Celebrezze brought ample experience to the Supreme Court of Ohio bench. Celebrezze's career included work as an attorney in general practice in Cleveland, service as a member of the Ohio Senate from Cuyahoga County, appointment as special counsel to the Ohio Attorney General and election as judge of the Cuyahoga County Court of Common Pleas before election to the Supreme Court of Ohio in 1972. He also brought an activist philosophy that sought to go beyond the Court's traditional role of interpreting Ohio's Constitution.
Celebrezze was born in Cleveland to Frank Celebrezze and Mary Delsander Celebrezze in 1928. Following high school graduation in 1946, he entered the U.S. Army and served with the 11th Airborne Division in the Pacific theater. Celebrezze was discharged in 1947 with the rank of private first class. He attended Ohio State University in 1948 and received a bachelor's degree from Baldwin-Wallace College in 1952. Celebrezze earned a law degree degree from Cleveland-Marshall Law School in 1956 and was admitted to the Ohio bar later that year.
In November 1956, Celebrezze campaigned successfully for one of the seven seats in the Ohio Senate from Cuyahoga County. In 1960, Ohio Attorney General Mark McElroy appointed Celebrezze as special counsel and he served for two years. Celebrezze left the attorney general's office and returned to private practice in Cleveland in 1962.
Celebrezze did not remain in private practice for long, however. In 1964, he campaigned successfully for a six-year term on the Cuyahoga County Court of Common Pleas and was re-elected in 1970. He used the popular success gained in the common pleas race to his advantage in November 1972, when he defeated Robert E. Leach in an election to a two-year unexpired term on the Supreme Court of Ohio. Two years later he won a full six-year term, defeating Sheldon A. Taft.
Celebrezze was elected to complete the unexpired term of Chief Justice C. William O'Neill in 1978, defeating Justice Thomas Herbert. In November 1980, Celebrezze ran for re-election to a full six-year term as Chief Justice and defeated fellow Clevelander Judge Sarah J. Harper. Celebrezze's tenure on the Court ended after his defeat by Judge Thomas J. Moyer of the 10th District Court of Appeals of Ohio in November 1986.
Two controversies generated by the Supreme Court under Chief Justice Celebrezze involved issues surrounding Ohio natural gas consumer refunds and electric utility consumer rebates. Upon appeal by consumer groups the court ruled that the Public Utilities Commission of Ohio permitted Ohio's natural gas utilities to overcharge Ohio consumers by allowing improper use of the fuel adjustment clause.
The Supreme Court ordered refunds to be sent to Ohio consumers. The Supreme Court decided to have the refund checks sent under the auspices of the Court with the Chief Justice's signature on each check. The amounts of the checks were as small as a few pennies and rarely were the checks written in amounts greater than $5. The Supreme Court also ordered the Columbus & Southern Ohio Electric Company, Cincinnati Gas & Electric Company and Dayton Power & Light Company refund $13 million to Ohio consumers, roughly $20 per household, for charges that the utilities billed for construction of the Zimmer Nuclear Power Plant outside Cincinnati. This plant was later abandoned.
Under Celebrezze, the Supreme Court expanded a worker's ability to seek compensation under Ohio's workers' compensation system by allowing them to seek benefits for negligently caused emotional injury or injuries due to performing repetitive tasks over time (Blankenship v. Cincinnati Milacron, 1982). During Celebrezze's tenure as Chief Justice, the Supreme Court also limited the principle that local governments had sovereign immunity protecting them from civil lawsuits by injured constituents (Shenkolewski v. Metroparks System 1981).
Two majority opinions were written by Celebrezze concern the 1981 enactment of the Ohio death penalty statutes. The opinions cover the first two death penalty cases brought on appeal to the Supreme Court. They were State v. Jenkins in 1984 and State v. Maurer, also in 1984. In neither opinion did the Chief Justice mention whether the means of execution in capital punishment cases satisfied the bar against cruel and unusual punishment in the Eighth Amendment to the U.S. Constitution. Interestingly, attorneys for Jenkins and Maurer and attorneys filing amicus curiae briefs also did not raise the question.
In an editorial written in the Feb. 8, 1985 Columbus Citizen-Journal, Celebrezze claimed that, under his direction, the Court had thrust open the doors of Ohio's courts to litigants and removed barriers that had prevented their arguments from being heard. The Supreme Court initiated education programs that gave high school students in Cleveland and Cincinnati the opportunities to view staged court sessions and also invited school students to attend Tuesday and Wednesday Court sessions in Columbus. Celebrezze argued in the editorial that a bond was being forged between the Court and ordinary citizens.
After his defeat in the general election in November 1986, Chief Justice Celebrezze retired and returned to his native Cleveland. Celebrezze married the former Mary Ann Armstrong on Jan. 20, 1949 and the couple had nine children.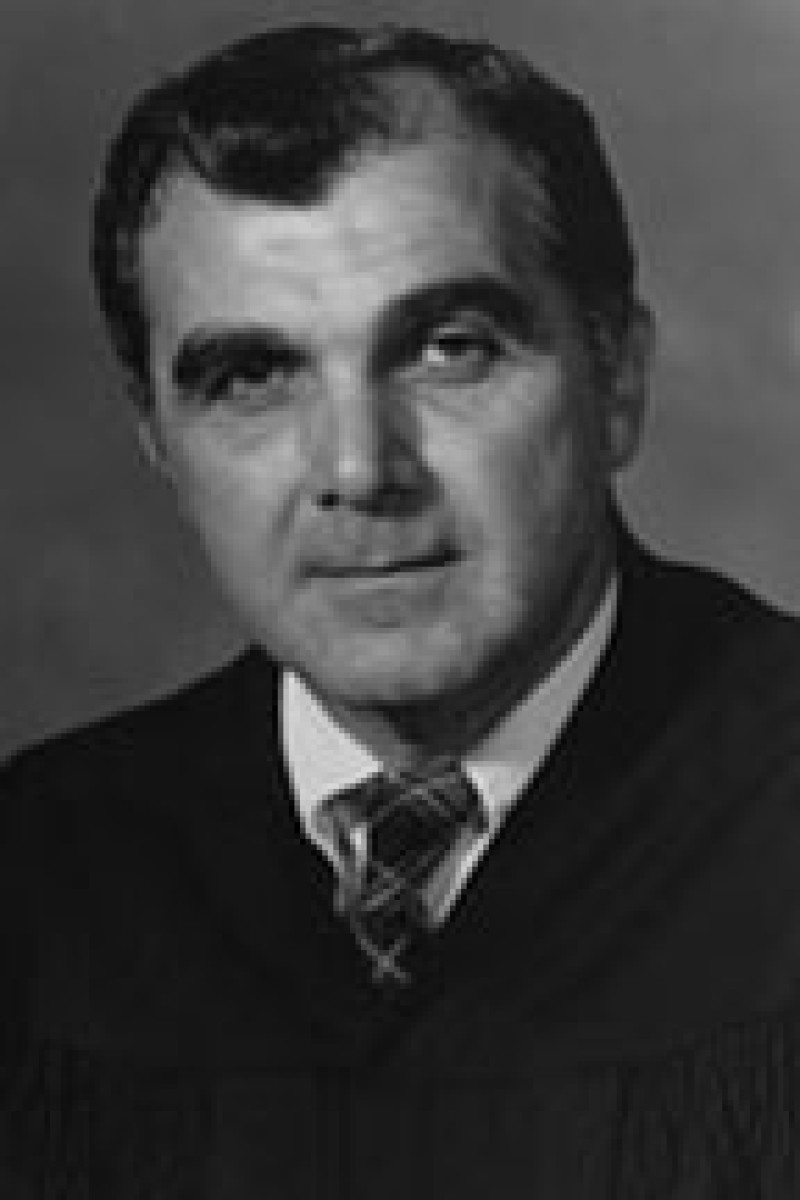 b. 1928
130th Justice of the Supreme Court of Ohio
TERM
Jan 1, 1972
to Jan 1, 1986
---
PDF Files may be viewed, printed, and searched using the Free
Acrobat® Reader
. Acrobat Reader is a trademark of Adobe Inc.