William W. Irwin
Biographers, historians or anyone interested in chronicling or studying William W. Irwin's life and work are presented with many challenges. Little biographical information can be found and what was found confuses the names Irwin and Irvin in a way that makes the two surnames interchangeable. William W. Irwin is recognized by the Supreme Court of Ohio as the Justice who served from 1810 to 1816.
Irwin was born in Albemarle County Va. on April 5, 1779. He pursued an academic course of study before undertaking the study of law. He was admitted to the Virginia bar in 1800 and began to practice law in Albemarle County that same year. Irwin moved to Ohio in 1801, settled in Lancaster and opened a law office. The Scioto Gazette and Chillicothe Advertiser contains news items that Irwin represented clients in civil suits, estate settlements and divorce cases in Fairfield and Ross county courts.
On April 9, 1803, members of the Ohio House of Representatives and Ohio Senate meeting in joint session elected Irwin as an associate judge of the Fairfield Country Court of Common Pleas. On Jan. 30, 1805, the Ohio House received a memorial from a group of Fairfield County residents requesting the legislature examine Irwin's conduct in office and seek his removal. The House later that same day met as a Committee of the Whole to resolve the issue of impeachment. Fairfield County residents charged that Irwin postponed court dates or rushed court proceedings to suit his schedule. The petitioners claimed that Irwin was more interested in furthering his private law practice than hearing cases before him. The committee, by reporting articles of impeachment for Irwin, sided with the Fairfield County petitioners. Later that day, a majority of the members of the full House adopted articles of impeachment and by resolution reported their action to the Ohio Senate. On Feb. 22, 1805, the Ohio Senate took up the House resolution concerning Irwin's impeachment and voted to hold the trial on the impeachment articles beginning on the first Monday in December 1805. The Senate ordered that Irwin receive copies of the articles of impeachment and the summons to appear before them for trial no later than 40 days before Dec. 2, 1805. Irwin's trial began on Dec. 9, 1805 and concluded on Jan. 11, 1806, with Irwin's conviction by an 11-4 vote.
Irwin returned to private law practice in Lancaster. In October 1806, he campaigned successfully for a seat in the Ohio House to represent Fairfield County. Irwin served one term that ended in March 1807, when he again returned to Lancaster and his law practice. On Feb. 10, 1810, the members of the Ohio House and Senate met to elect members of the Supreme Court because the original seven-year terms of the Justices had expired. The General Assembly re-elected Thomas Scott of Ross County, as well as William W. Irwin of Fairfield County and Ethan Allen Brown of Hamilton County. Irwin served on the Court until Feb. 16, 1816.
Irwin returned to his law practice in Lancaster, but re-entered electoral politics in 1822, when he campaigned unsuccessfully against Jeremiah Morrow and Allen Trimble for governor. In October 1825, Irwin won election to the Ohio House to represent Fairfield County. When the Ohio House convened on Dec. 5, 1825, the members elected Irwin as speaker and he held the position until the General Assembly adjourned on Feb. 9, 1826. Irwin earned re-election to the Ohio House in October 1826, but on December 1826, after four ballots, David Higgins of Butler County was chosen by the House to be its next Speaker. Irwin last held public office when voters of the 9th Congressional District, which included Fairfield County, elected him to the U.S. House of Representatives in 1828. He was re-elected to a second term in 1830, but defeated when he ran for a third term in 1832.
Following his electoral loss, Irwin returned to Lancaster to manage his family farm in Hocking Township. Irwin, who was a long-time member of the Abraham Youngkin Lodge of the Free and Accepted Masons of Ohio, died in Lancaster on March 27, 1842, after suffering for several months from the effects of a paralyzing stroke. He was buried in Elmwood Cemetery in Lancaster.
Irwin married Elizabeth B. Gillespie in Lancaster on Feb. 2, 1813. Among the children born to William and Elizabeth Irwin were Mary Elizabeth Irwin, Eleanor Ann Wolfley, Thomas Irwin, Louisa Irwin Matthews, Susan Irwin, John Irwin and William Irwin. Elizabeth died July 26, 1847 and was buried next her husband.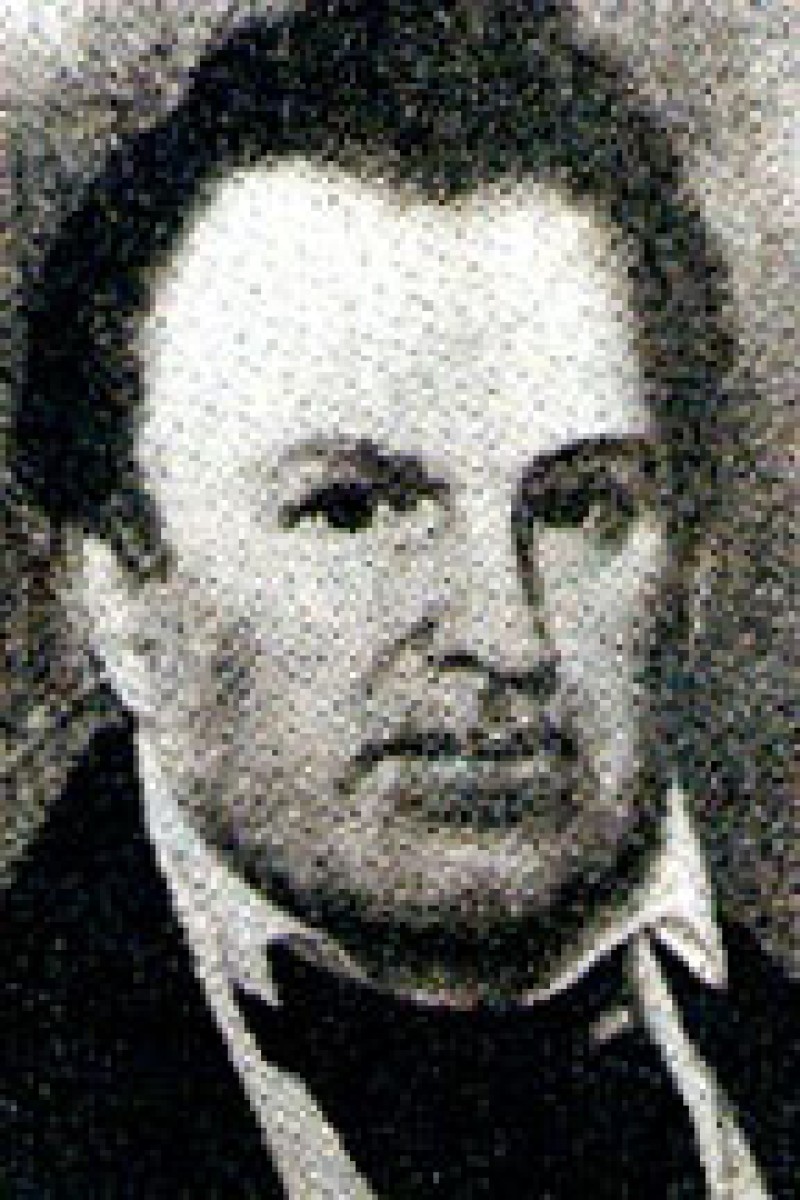 b. 1778
d. March 27, 1842
8th Justice of the Supreme Court of Ohio
---
PDF Files may be viewed, printed, and searched using the Free
Acrobat® Reader
. Acrobat Reader is a trademark of Adobe Inc.