William Yates Gholson
Before serving on the Supreme Court of Ohio, William Yates Gholson made up one-third of the Hamilton County Superior Court panel considered the "the best bench I ever saw," according to Cincinnati attorney and future President Rutherford B. Hayes.
Gholson was born in Southampton County, Va. on Christmas Day in 1807 to Thomas Jr. and Ann Yates Gholson. Little is known of Gholson's early life, except that he graduated from the College of New Jersey in 1825 and studied law with Judge Creed Taylor, a noted Virginia jurist in Farmville, Va.
After being admitted to the Virginia bar, Gholson settled on a plantation near in Brunswick County, Va. In 1834, three years after the death of his first wife, Gholson moved to Pontotoc County in northern Mississippi, purchased 320 acres of land, gained admission to the Mississippi bar and began to build a successful law practice. He also assisted in founding the University of Mississippi in 1844 and served as one of the original members of the university's board of trustees
Gholson left his native South to settle in Cincinnati in the late 1840s. Shortly after opening a law office, Gholson was appointed city solicitor. Later, he formed a law practice with James P. Holcombe and Salmon P. Chase.
Gholson participated in a number of cases involving legal issues concerning patents and copyrights. These cases, Morse v. O'Reilly (1848) and Smith v. Ely (1849), included defending persons in federal court who were accused of infringing on Samuel F.B. Morse's patent rights. Gholson also defended his law partner, James Holcombe, who was sued by descendants of U.S. Supreme Court Justice Joseph Story, in Story v Holcombe (1847), who claimed that Holcombe's book, Introduction to Equity Jurisprudence, on the Basis of Story's Principles, infringed on Story's copyright. In 1850, Gholson and Holcombe joined to edit and publish an expanded and revised version of John William Smith's A Compendium of Mercantile Law.
Gholson used the notoriety gained from the patent infringement and other cases to campaign successfully for a seat on the newly recreated Superior Court of Hamilton County. He joined Bellamy Storer and Oliver M. Spencer to serve as one of the judges in 1854 to 1859. The Ohio General Assembly re-established the Superior Court to hear civil and commercial cases normally reserved for the Hamilton County Court of Common Pleas in an attempt to ease the backlog of cases and speed their settlement.
The Ohio Republican Party placed Gholson on the Supreme Court of Ohio ballot in 1859 to accomplish two things: to replace Justice Joseph R. Swan, whose decision in the Wellington Rescue Case, ex parte Bushnell, ex parte Langston (1859) made him unpopular and to include someone from Cincinnati on the Republican Party's statewide election ticket. Gholson campaigned against and defeated Democrat Judge Henry C. Whitman during the October 1859 general election.
During the campaign, the Ohio Statesman in Columbus, a newspaper associated with the Democratic Party, revealed that Gholson was a slave owner in Mississippi who sold his slaves before moving to Ohio. The newspaper also revealed that one of Gholson's sons who still lived in Mississippi wrote to a local Mississippi newspaper that he believed his father would uphold the Fugitive Slave Law and southern rights. Gholson, however, remained silent on the controversy throughout the campaign. Following the election, Justice Swan resigned from the Court and on Nov. 8, 1859, Gov. Salmon P. Chase appointed Gholson to complete Swan's term before beginning his elective term. Gholson resigned from the Supreme Court before the completion of his term on Dec. 11, 1863, citing poor health. He returned to Cincinnati and resumed his law practice. Gholson's published opinions are in volumes 9 through14 of Ohio State Reports.
Gholson continued to write on legal topics after leaving the Court. In 1867, Gholson co-edited A Digest of Ohio Reports with John Waterman Okey. Gholson also became involved in issues arising from the end of the Civil War and Reconstruction, leading to his publication of Speeches on the Payment of the Public Debt and on the Reconstruction of the Southern States in 1868.
Gholson married Martha Anne Jane Taylor in Virginia and, before her death in 1831, they had two children. In 1839, Gholson married Elvira Wright and they raised two children. Gholson died in Cincinnati on Sept. 21, 1870, from the effects of congestion of the lungs and was buried in Cincinnati's Spring Grove Cemetery.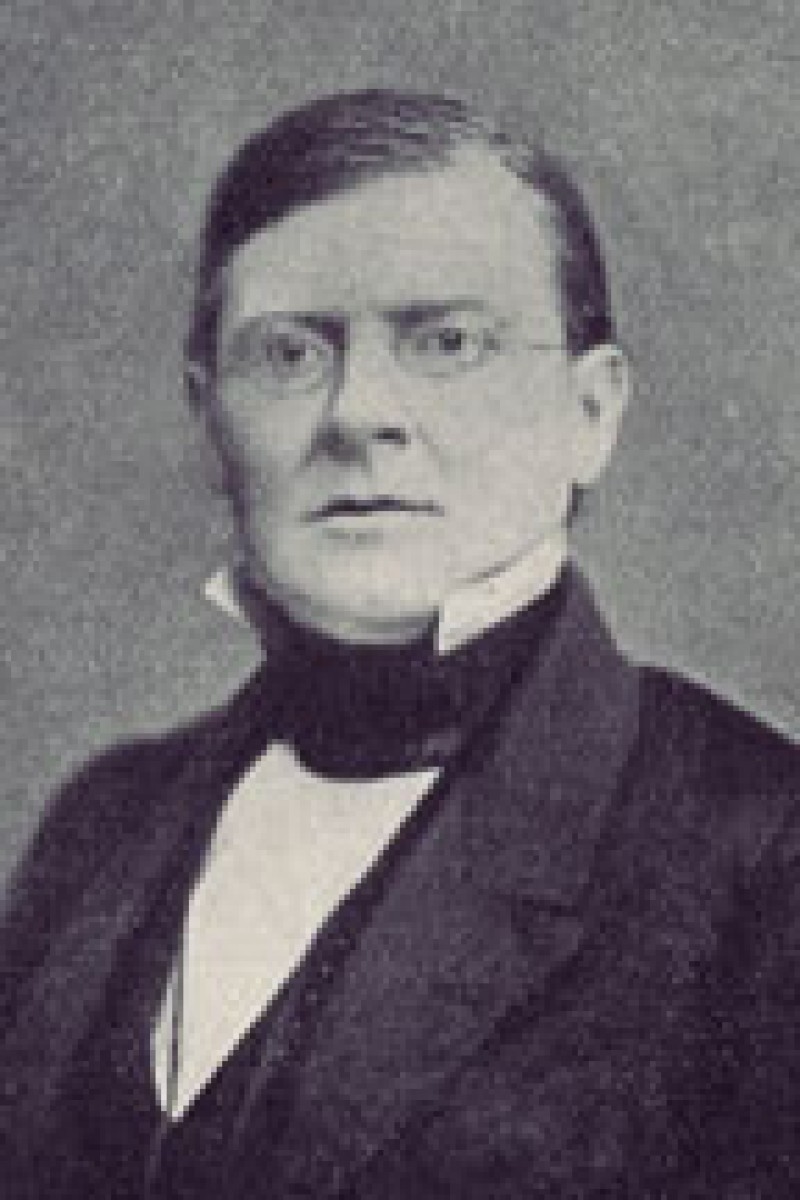 b. Dec. 25, 1807
d. Sept. 21, 1870
43rd Justice of the Supreme Court of Ohio
---
PDF Files may be viewed, printed, and searched using the Free
Acrobat® Reader
. Acrobat Reader is a trademark of Adobe Inc.