William B. Caldwell
William B. Caldwell holds the distinction of being the first Justice born in Ohio to be elected to the Supreme Court of Ohio.
He was born June 23, 1808 to William and Mary Caldwell on the family farm in Butler County, Ohio. His ancestors emigrated from Northern Ireland in 1777 and settled in South Carolina. Caldwell's parents moved to Butler County in 1805.
Caldwell worked on his parents' farm until he entered Miami University in 1830. While there, he won the honor of the ablest debater in the Erdopelhia Literary Society. After graduation in 1835, he studied law under the tutelage of John Woods in Hamilton and, in 1837 he was admitted to the Ohio bar. After practicing law in Xenia for one year, he moved to Cincinnati in 1839 and entered into a law partnership with Samuel F. Cary.
Hamilton County voters elected him prosecuting attorney in 1841. A year later, Caldwell was elected by the Ohio General Assembly to a seven-year term as president judge of the Hamilton County Court of Common Pleas.
While serving on this court, the Ohio General Assembly elected Caldwell to the Supreme Court of Ohio on Feb. 24, 1849 for a seven-year term. He began his term on March 7, 1849. A new Ohio Constitution was adopted in 1851, which required Ohio voters directly elect Supreme Court Justices for a term of five years. The new Supreme Court met on Feb. 9, 1852. To ensure staggered terms, the Justices drew lots to determine the length of terms they would serve. Caldwell's term was to be one year. In 1852, he was elected to a full five-year term. He resigned on Nov. 23, 1854.
Serving on the Supreme Court was arduous in the early 19th century because the Court held sessions in each county once a year. The four Supreme Court Justices divided the state of Ohio into four circuits. Each Justice, with the common pleas judges for each county, decided cases brought on appeal. Difficult cases were held until all of the Supreme Court Justices met in December of each year. Caldwell traveled extensively by horseback to each county seat to hold Court. Without the benefits of law libraries, the Justices relied on their knowledge of the principles of the law. Caldwell's opinions are in volumes 18 through 20 of Ohio Reports and volumes 1 through 3 of Ohio State Reports.
In 1854, Caldwell returned to Cincinnati, where he formed a law practice, Caldwell, Coppock & Caldwell with William J. Coppock, and his son, William C. Caldwell. He practiced law until his death in 1876.
Caldwell married Agnes Corry on Jan. 3, 1844 and they had three children. Agnes died on Oct. 18, 1869, and she was buried in Spring Grove Cemetery in Cincinnati on Oct. 21, 1869.
On March 21, 1876, Caldwell died in Cincinnati. The funeral was held at his residence, 86 E. 4th St. in Cincinnati on March 23, 1876. He was buried next to his wife in Spring Grove Cemetery that same day.
Caldwell's obituary in the Cincinnati Daily Gazette of March 22, 1876 aptly outlines his career:
Judge Caldwell was a lawyer of unusual ability, but he was strongest as an advocate before a jury. Few if any lawyers in the State knew as he did how to control the subtle power which influences a petit jury. His art was in an apparent absence of all art, and thus the very consummation of art. His tone was conversational, his style simple, tending strongly to a dreamy depicting of scenes from domestic life with which he could sway the emotional natures of the jurymen almost at will. As a companion, he was wonderfully entertaining, having at his command a fund of general information, a store of anecdotes, and a dry humorous style of speaking which challenged the admiration of all.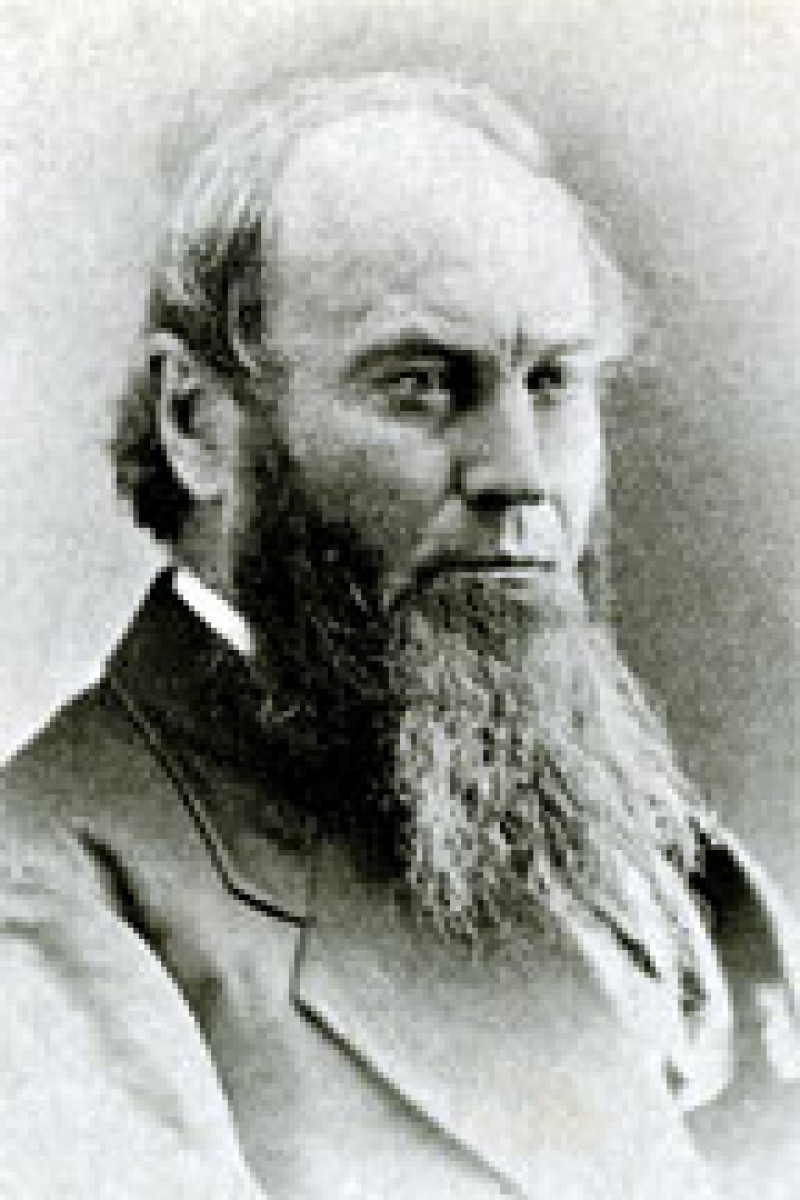 b. June 23, 1808
d. March 21, 1876
29th Justice of the Supreme Court of Ohio
---
PDF Files may be viewed, printed, and searched using the Free
Acrobat® Reader
. Acrobat Reader is a trademark of Adobe Inc.