Will Prettyman Stephenson
Will Prettyman Stephenson earned statewide recognition in his political and legal career by fighting corruption. He once prosecuted nearly one-third of the voters of Adams County for accepting money for their votes. Amazingly, the voters elected him common pleas judge four years later.
Stephenson was born on July 31, 1868 in Bentonville to Robert Amasa and Arcadia Hopkins Stephenson. In 1886, Stephenson was a member of the first graduating class of Manchester High School.
Stephenson taught in Adams County schools from 1881 to 1891. During vacations, he studied law with Judge Henry Collings. Later, he attended the University of Cincinnati Law School, where he graduated in 1895. That same year, he was admitted to the Ohio bar and began practicing law in Manchester. He also served as Manchester town clerk.
His public service career began in 1901, when he served as deputy county auditor under the direction of his father. Moving his legal practice to West Union, he practiced law until his election as common pleas judge in 1914.
In a sensational election fraud case, which received nationwide attention, Stephenson served as a special prosecutor in 1910 and 1911. His investigation found that trafficking votes in Adams County had a long history. Typically $10,000 to $24,000 was distributed to voters in an election cycle. Almost one-third of the voters were indicted and Judge A.Z. Blair of the Adams County Court of Common Pleas fined 2,000 people.
Adams County voters still elected Stephenson judge. He was re-elected in 1920 and 1926. He frequently sat by assignment of the Chief Justice of the Supreme Court of Ohio in many urban counties when an extra judge was needed.
Stephenson was the Democratic candidate for Supreme Court Justice in the 1930 election, but was defeated. On Jan. 30, 1932, Gov. George White appointed him to fill the unexpired term, ending Dec. 31, 1936, of the late Justice James E. Robinson. Chief Justice Carrington T. Marshall administered the oath of office on Feb. 9, 1932 before 200 proud friends and neighbors from Adams County. On Nov. 8, 1932, he was elected to fill the remaining four years of this term. He was defeated on November 3, 1936 by Roy H. Williams when he sought election to a full six-year term.
In State, ex rel. Tracy (1934), William M. Boyd, a state representative from Cuyahoga County sued Joseph T. Tracy, Auditor of State of Ohio. The General Assembly of Ohio passed House Bill 4, which granted them $4 per day for room and board for special sessions of the General Assembly that were held in 1934. Auditor Tracy refused to pay the legislators; his reasoning was that it violated Section 31 of Article II of the Constitution of Ohio, which prohibited any other compensation to be paid legislators besides their fixed salary of $1,000 per year. Two sections of the Ohio Constitution appeared to be in conflict with each other. Stephenson wrote that the term "running expenses," adopted during the 1912 constitutional convention, meant the legislative expenses of the special sessions and not the personal expenses of the legislators. H.B. 4 was ruled unconstitutional since it authorized a pay raise for the members of the General Assembly.
On Dec. 7, 1936, Attorney General-elect Herbert S. Duffy appointed Stephenson to the Office of Special Counsel. He served from Jan. 11, 1937 to January 1939. Twenty-five years previously, he prosecuted election fraud in Adams County. Now at the end of his legal career, his experience was called upon to again prosecute campaign fraud.
In the spring of 1938, Gov. Martin L. Davey battled Charles Sawyer for the Democratic primary nomination for governor. State civil service employees began complaining that they were asked to "voluntarily" contribute 5 percent of their wages to Gov. Davey's campaign. Stephenson led a special Franklin County grand jury to investigate these charges. The grand jury indicted 18 people who served as supervisors in various state agencies in the Davey Administration. Of these officials, two were acquitted and charges were dismissed for the other 16 officeholders.
Stephenson married Stella Stivers on March 14, 1893 and they had one son. Stephenson died April 23, 1943 at Good Samaritan Hospital in Cincinnati.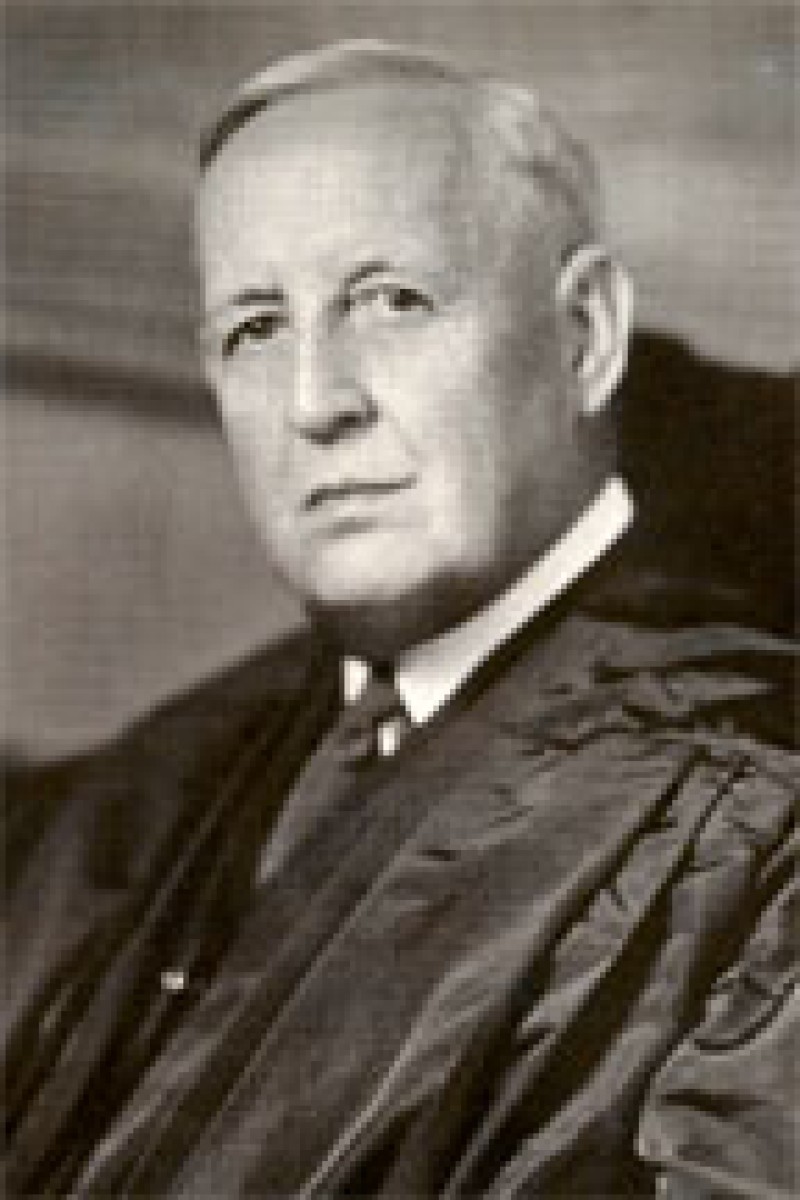 b. July 31, 1868
d. April 23, 1943
93rd Justice of the Supreme Court of Ohio
TERM
Feb 9, 1932
to Dec 31, 1936
---
PDF Files may be viewed, printed, and searched using the Free
Acrobat® Reader
. Acrobat Reader is a trademark of Adobe Inc.