Washington Wallace Boynton
An 1897 profile of Washington Wallace Boynton pointed to his devotion to and knowledge of the law. He was born in Lorain County to Lewis and Ruth Wellman Boynton on Jan. 27, 1833 and spent his early years working on the family farm with his siblings and attending local public schools. In 1849, at age 16, Boynton began teaching school to supplement his income. From 1855 to 1857, he supervised a select school in South Amherst and also served as the examiner of teachers for the Lorain County Probate Court.
While teaching, Boynton began to study law with his uncle, Elbridge Gerry Boynton, a prominent lawyer in Elyria. Boynton was admitted to the bar in 1856. In 1858, he formed a legal practice with Lionel A. Sheldon in Elyria which dissolved in 1861 when Sheldon volunteered to serve in the Union Army during the Civil War.
In 1859, Boynton was appointed as Lorain County prosecuting attorney, serving until the fall of 1863, when he resigned due to ill health. From 1861 to 1863, he also practiced law with John C. Hale. Boynton spent the winter of 1863 to 1864 in Minneapolis, Minn., where he regained his health. Returning to Elyria, he opened the law firm of Boynton & Smith with Laertes B. Smith, which soon grew to be an extensive and lucrative legal practice.
In 1865, Boynton was elected to the Ohio House of Representatives. He declined to seek re-election in 1867 and returned to his law practice.
Gov. Rutherford B. Hayes appointed Boynton judge of the Court of Common Pleas for the Fourth District, Second Subdivision on Feb. 8, 1869. The court's civil and criminal jurisdiction comprised Lorain, Medina and Summit counties. In the fall election, he was elected to the unexpired term and, in 1871, he was elected to a full five-year term.
Boynton was elected in October 1876 to the Supreme Court of Ohio for a five-year term. He began his term on Feb. 9, 1877, and his opinions are in volumes 29, 31, 34, 35 and 36 of Ohio State Reports. Boynton served as Chief Justice from Feb. 9, 1881 to Nov. 8, 1881. He resigned on Nov. 9, 1881, due to ill health and declined to seek re-election.
During Boynton's tenure, the Supreme Court in 1878 affirmed the right to vote of residents of state institutions in Sturgeon v. Korte. These institutions cared for physically ill and mentally ill patients. Boynton's majority opinion stated that their right to vote was guaranteed by the Ohio Constitution, unless the person was insane or their right to vote was excluded due to a criminal conviction.
After leaving the Court, Boynton moved to Cleveland and opened a law practice. In 1883, he was joined by his former law partner, John C. Hale. In 1888, Norton T. Horr joined the firm, and the name of the firm was changed to Boynton, Hale & Horr. Hale left the firm in 1892, when he was elected judge of the circuit court. The firm of Boynton & Horr operated until Boynton retired June 1, 1897.
Boynton's profile in 1897 in Bench and Bar of Ohio described his legal and judicial style: "He has always been a great student, devoted to his profession; has a wonderful memory, a quick mind, a thorough knowledge of the law, and the faculty of recalling the particular decision applicable to the question at issue. These qualifications make him especially happy in the trial of cases. He is indeed a great advocate. His management of the trial of a case is superb; like a great general he is quick to see the weak points and to reinforce them before it is too late. As a man, jurist and lawyer he is free from those fixed prejudices which so frequently keep the brilliant down."
Boynton married Betty Amelia Terrell in Lorain County on Dec. 20, 1859. The couple had no children.
Boynton helped found and served as president of the Elyria Memorial Hospital. For many years, he also served as a director of the Savings Deposit Bank and Trust Company of Elyria and helped establish the Gates Home for Crippled Children.
Boynton died on June 27, 1916, at his home in Elyria. He was buried in Elyria Cemetery on June 29, 1916.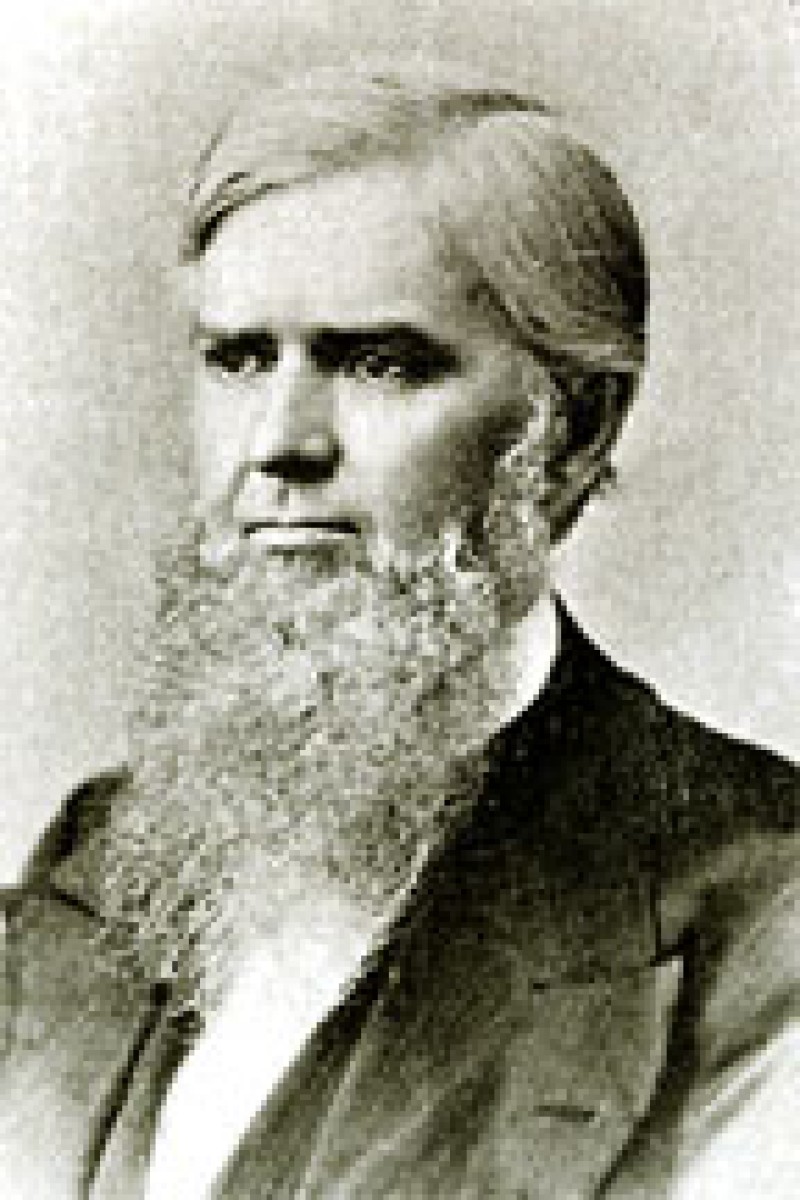 b. Jan. 27, 1833
d. June 27, 1916
54th Justice of the Supreme Court of Ohio
---
PDF Files may be viewed, printed, and searched using the Free
Acrobat® Reader
. Acrobat Reader is a trademark of Adobe Inc.