Selwyn N. Owen
Described by his contemporaries and colleagues as possessing great charm and a handsome physique, Selwyn N. Owen enjoyed social gatherings with friends where he entertained by retelling humorous stories of events and phases of his life that fully showed his lively imagination and wit.
He was born in Steuben County, N.Y. on July 5, 1836 and was the second of Horatio and Clarissa Owen's eight children. In 1837, the family moved to Columbus briefly, before moving to Huron County.
Owen was educated in Huron County's Norwich Township schools and attended Norwalk Academy in Norwalk, where he worked as a janitor to pay for his tuition and books. Owen completed his formal education at Antioch College. After leaving college in 1856, Owen served as principal of a seminary in Clark County, Ky. He returned to Norwalk in 1857 to read law in the offices of Cortland L. Kennan and Gideon T. Stewart. In 1861, Owen enrolled in the Cincinnati Law School, graduating in 1862. Owen was admitted to the Ohio bar that year and began his law career in Fremont. He stayed in Fremont for about a year, however, deciding in November 1863 to move to Bryan, the county seat of Williams County, to establish a law practice.
In 1876, Owen successfully campaigned on the Democratic Party ticket for a seat on the court of common pleas for the Third Judicial District that included Williams County. In 1881, voters of Williams, Defiance and Paulding counties re-elected him. In 1883, Democrats nominated Owen at their state party convention to oppose Judge William Hanford Upson in the upcoming statewide elections. Upson recently was appointed to replace deceased Supreme Court of Ohio Justice William White.
Owen won two elections that October, one to complete Justice White's term and the second to serve a full five-year term. Owen took his seat on the Supreme Court on Dec. 8, 1883, to complete Judge White's term, and in February 1884, began his full five-year term. His published opinions appear in volumes 39 and 42 through 46 of Ohio State Reports.
One of the early opinions written by Justice Owen, Commissioners v. Board of Public Works (1884), in mandamus, rejected the Board of Public Works' attempts to halt construction of a bridge authorized by the Muskingum County Commissioners. Owen in writing for a unanimous Court found the Board of Public Works could not reject the Muskingum County Commissioners' plans for bridge construction on the sole grounds of the bridge's location when the Ohio General Assembly, through legislation, granted the commissioners the authority to select the site for the bridge. Owen's decision on behalf of the Court also ruled that local and special acts were not repealed by the legislature's enactment of general statutes unless the general legislation intended for local and special laws to be repealed. Owen, in his opinion, acknowledged that while the interstate commerce clause in the U.S. Constitution and case law in decisions of the U.S. Supreme Court established the supremacy of the federal government in management of river navigation, the U.S. Congress failed to exert regulatory authority over the Muskingum River, the State of Ohio, through the General Assembly and the Muskingum County Commissioners. Thus, the commissioners were free to act in matters concerning bridge construction and navigation of the Muskingum River.
After leaving the Court, Owen remained in Columbus and entered into private practice with the firm Powell, Owen, Ricketts & Black. The firm maintained law offices in the Columbus Board of Trade Building while Owen lived at 1292 Hunter Ave. Owen was one of the primary litigators for the firm and argued cases before Ohio and federal trial and appellate courts.
In April 1897, Samuel Black, Columbus mayor and one of Owen's law partners, appointed him law director for the City of Columbus. Owen held the post for two years, before being appointed to Ohio's State Board of Arbitration in 1899, by Gov. Asa Bushnell. Owen was reappointed to a second term on the board in 1905, by Gov. Myron T. Herrick. Owen declined Gov. Judson Harmon's appointment to a third term and resigned from the board on Jan. 3, 1911. Two years after retirement, Owen and his wife moved to Portland, Ore. at the invitation of their daughter. Owen died in Portland on Oct. 1, 1916.
Owen married Beulah B. Barrett of Rochelle, Ill. in 1870. While living in Ohio, Owen owned a large home in Bryan, a 75-acre farm on the outskirts of the city and his residence in Columbus. Owen was a member of the Ancient Free and Accepted Masons and the Universalist Church.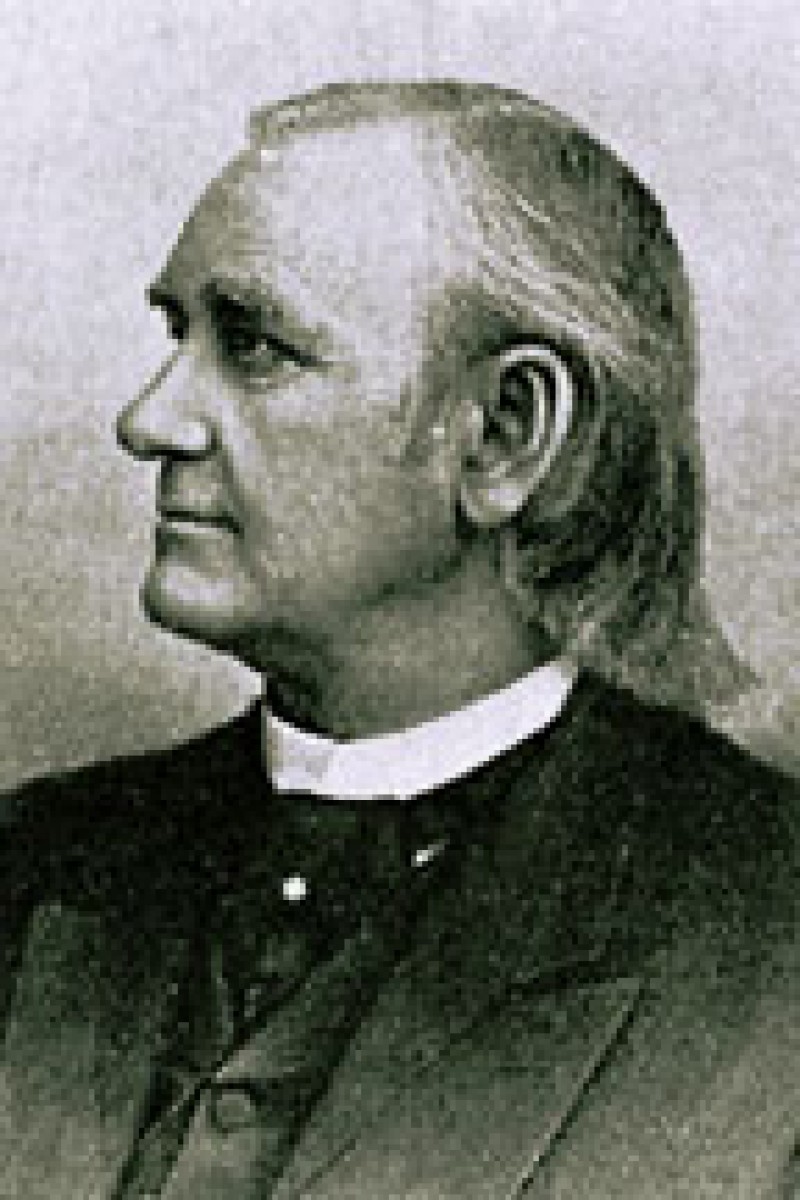 b. July 5, 1836
d. Oct. 1, 1916
61st Justice of the Supreme Court of Ohio
---
PDF Files may be viewed, printed, and searched using the Free
Acrobat® Reader
. Acrobat Reader is a trademark of Adobe Inc.