Rufus Paine Spaulding
Rufus Paine Spaulding's long and active life included service in the Ohio General Assembly, the U.S. House of Representatives and on the Supreme Court of Ohio.
Spaulding was born on May 3, 1798, in West Tisbury, Mass. to Dr. Rufus Spaulding and Lydia Paine Spaulding. Spaulding first was educated at the Bridgewater Academy in Bridgewater, Mass. and at Plainfield and Colchester Academies in Norwich, Conn. before entering Yale College, where he graduated with a bachelor's degree in 1817. After graduation, Spaulding began to read law with Zephaniah Swift, Chief Justice of the Supreme Court of Connecticut and his future father-in-law. He was admitted to the Connecticut bar in 1819, and shortly afterward, moved to Little Rock, Ark. and opened a law office with Samuel Dinsman, later governor of New Hampshire. Spaulding left Little Rock in 1821, intending to return to Connecticut, but settled in Warren, Ohio instead. He remained in Warren for 14 years and built a successful law practice.
Spaulding moved to Ravenna in 1835 and, in 1839, successfully ran on the Democratic Party ticket to represent Portage County in the Ohio House of Representatives. Voters sent Spaulding back to the Ohio House in 1841 and 1842. During the 1842 legislative session Spaulding served as speaker and was instrumental in passing legislation calling for the formation of Summit County and naming Akron as its county seat. Spaulding left the legislature in 1843 and moved to Akron to continue practicing law.
The Ohio General Assembly chose Spaulding to replace Nathaniel C. Read as a judge of the Supreme Court in March 1849. Spaulding served three years until February 1852 under Ohio's original constitution. His opinions appear in volumes 18 through 20 of Ohio Reports. Spaulding declined to seek a seat on the Supreme Court at the October 1851 general election, the first election under Ohio's new Constitution, believing that judges should be appointed, not elected. When his term ended in February 1852, he returned to Akron to resume his law practice. In 1853, Spaulding moved to Cleveland and opened a law office with James Parsons.
In 1861, Spaulding became embroiled in the continuing controversy over the Fugitive Slave Law passed by the U.S. Congress as part of the Compromise of 1850. Early in the morning of Jan. 19, 1861, U.S. Marshall Seth Abbey and a posse of federal officials forcibly entered the home of L. A. Benton of Cleveland and seized a young servant girl named Lucy, charged her with being a fugitive slave and confined her in the Cuyahoga County jail. Spaulding was one of the men who agreed to act as her counsel and immediately sought a writ of habeas corpus to gain her release. Cuyahoga County Common Pleas Court Judge Daniel R. Tilden granted the writ and ordered her release. Lucy was taken into custody by Abbey, who called out 150 special deputies to quell a riot intended to prevent her transfer to federal custody.
At Lucy's hearing in federal court, Spaulding fervently stated that while the people of Cleveland recognized the Fugitive Slave Law's sovereignty, they also saw its cruelty and asked the court to release her. Spaulding offered money donated by the people of Cleveland to pay Lucy's owner for her freedom, which he rejected. Lucy, who was taken by train to Wheeling, was among the last individuals who were returned to slavery.
Spaulding was elected in November 1862 to replace Edward Wade in the 18th District of the U.S. House of Representatives. Spaulding served three terms. He returned to his law practice in Cleveland after leaving Congress, quietly left the Republican Party and rejoined the Democratic Party. Although he never sought public office again, Spaulding remained active in politics, advising Cleveland Democrats. A major part of his law practice in Cleveland involved litigation of admiralty cases concerning collisions, marine insurance and other branches of maritime law.
Spaulding was active in the Masonic movement in Ohio and joined Warren's Erie Lodge in 1821. During his years in Ravenna and Akron, he assisted in promoting or establishing local Masonic orders. Spaulding also took an active role in defending freemasonry following the disappearance and apparent murder in 1837 of William Morgan of Batavia, N.Y., who, according to news stories at the time, planned to publish a book revealing freemasonry secrets and rituals.
Spaulding married twice: first to Lucretia Swift, daughter of Chief Justice of the Supreme Court of Connecticut, Zephania Swift, on Oct. 1, 1822; then to Nancy Sergeant Pierson of Windsor, Conn. on Jan. 11, 1859. Seven children were born to Rufus and Lucretia Spaulding. Spaulding was a member of the Episcopal Church and served as a vestryman of Cleveland's Trinity Episcopal Church. Spaulding died Aug. 29, 1886 and a funeral service for the former Justice was at Trinity Episcopal Church on Sept. 1. Graveside services were conducted at Cleveland's Lakeview Cemetery by members of Cleveland's Iris Lodge, where Spaulding was a member.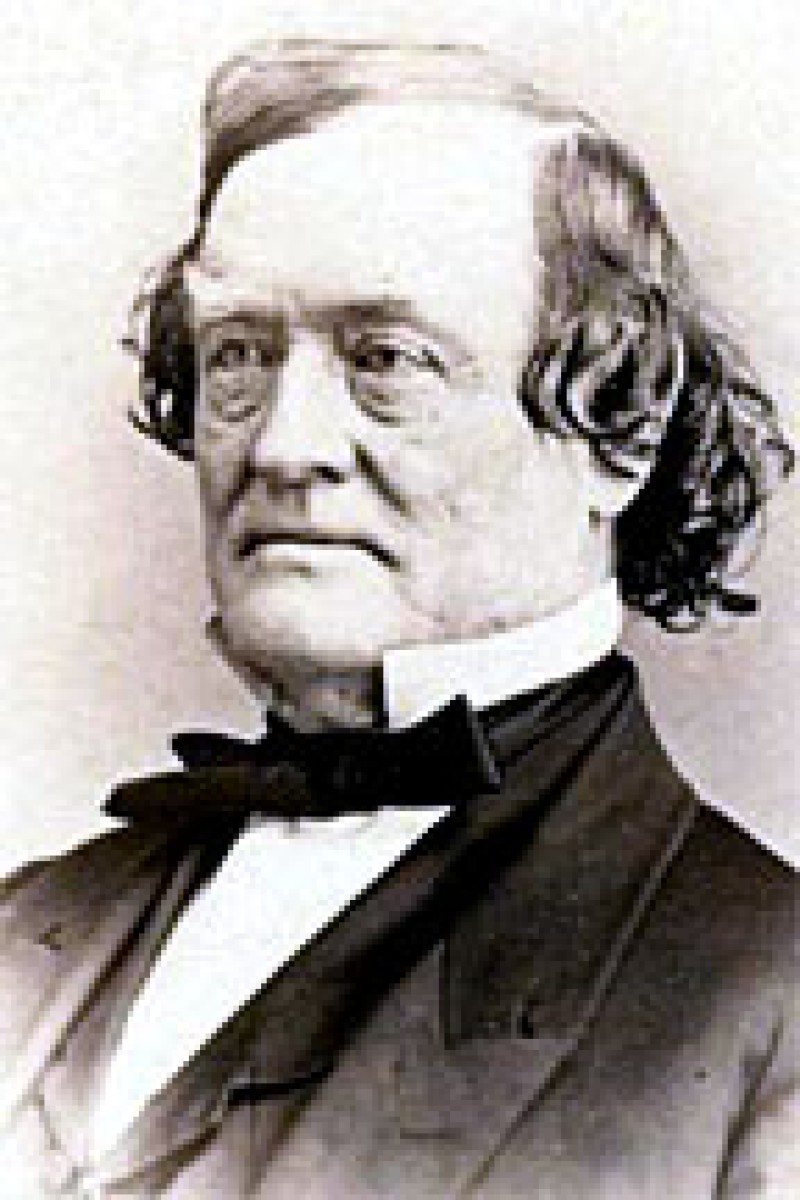 b. May 3, 1798
d. Aug. 29, 1886
28th Justice of the Supreme Court of Ohio
---
PDF Files may be viewed, printed, and searched using the Free
Acrobat® Reader
. Acrobat Reader is a trademark of Adobe Inc.