Robert Nestor Gorman
Robert Nestor Gorman built a notable career in the legal profession and Ohio politics. Among his accomplishments, Gorman assisted in the revision of the City of Cincinnati's charter, saw military service in World Wars I and II and served as Hamilton County prosecutor, Hamilton County Court of Common Pleas judge and Justice on the Supreme Court of Ohio.
Gorman was born Sept. 27, 1896 in the Village of Hartwell to Frank M. and Lillie Herrancourt Gorman and was educated at the Hartwell School and the private Franklin School. After graduation, Gorman enrolled at the University of Wisconsin in 1914 to study journalism. In 1916, Gorman transferred to Harvard University, where he earned an A. B. degree in 1918. In the fall of 1918, he enrolled in Harvard Law School, but his studies were interrupted by his enlistment in the U.S. Navy in December 1918. He was appointed an ensign (provisional) and assigned to the First Naval District in Boston. This enabled him to complete his course work at Harvard and earn his law degree in 1920. He was honorably discharged from the Navy in 1921.
Following graduation, Gorman returned to Cincinnati, passed the Ohio bar and joined the law firm of Peck, Shaffer & Williams. During the 1920s, Gorman served as solicitor for the villages of Cleves and Elmwood Place. Council commissioned Gorman, Robert A. Taft Sr. and Henry Bentley with the responsibility for completely revising the city's charter, for which Gorman drafted its home rule provision.
In 1930, Gorman ran successfully on a bipartisan-citizens committee ticket for the office of Hamilton County prosecutor and served one two-year term. In 1933 and 1934, Gorman served as a bar examiner for those seeking admission to the Ohio bar, while maintaining a private law practice. His work in private practice was brief as Gov. George White appointed him to complete an unexpired term on the Hamilton County Court of Common Pleas in 1934. Judge Gorman campaigned successfully for a full six-year term to the common pleas court bench in November 1936 and took office in January 1937. Nine months later, Gov. Martin Davey appointed Gorman to a vacant seat on the Supreme Court of Ohio, which was caused by the death of Justice Thomas A. Jones. Gorman campaigned unsuccessfully for a full six-year term in November 1938.
While Gorman's tenure on the state's high court was brief, he took pride in his service and was the author of 31 majority, concurring or dissenting opinions. One of his opinions dealt with a trial judge's responsibilities in charging a jury in a civil suit.
Gorman wrote the unanimous opinion for the Supreme Court in Simko v. Miller, a 1938 case heard on appeal from Mahoning County. A jury awarded Edward Simko $10,000 because of personal injuries and property damage from an automobile accident. The 3rd District Court of Appeals agreed with the trial court's verdict. Gorman's opinion addressed issues raised by the defendant concerning a common pleas court judge's obligations when explaining to a jury the differences between common law and statutory law when it considers contributory negligence, stating to a jury the issues of fact in the case's pleadings and instructing a jury on each issue raised in the case. Gorman found fault with the trial court judge for not fully explaining words that may have been unfamiliar to the jury before he charged them, but concluded that such an omission did not constitute reversible error. He found, however, that the trial judge committed reversible errors by not explaining adequately to the jury the meaning of contributory negligence. As a result, he remanded the case for a new trial
Justice Gorman left the high court in November 1938 and returned to private practice in Cincinnati in 1939.
Gorman held several other state and federal appointments, including the board of trustees of the Ohio State University, where he served for 10 years until his retirement in 1961. His tenure on the board included service as president on several occasions.
In 1958, he unsuccessfully sought the Democratic Party nomination for governor, losing to former Toledo Mayor Michael V. Di Salle in the May primary election.
Gorman married Mary Hartman on Dec. 10, 1926 and the couple had two sons. Gorman died from cancer on July 1, 1962 at his home in the city of Wyoming, a Cincinnati suburb. Burial took place in Spring Grove Cemetery of Cincinnati on July 3.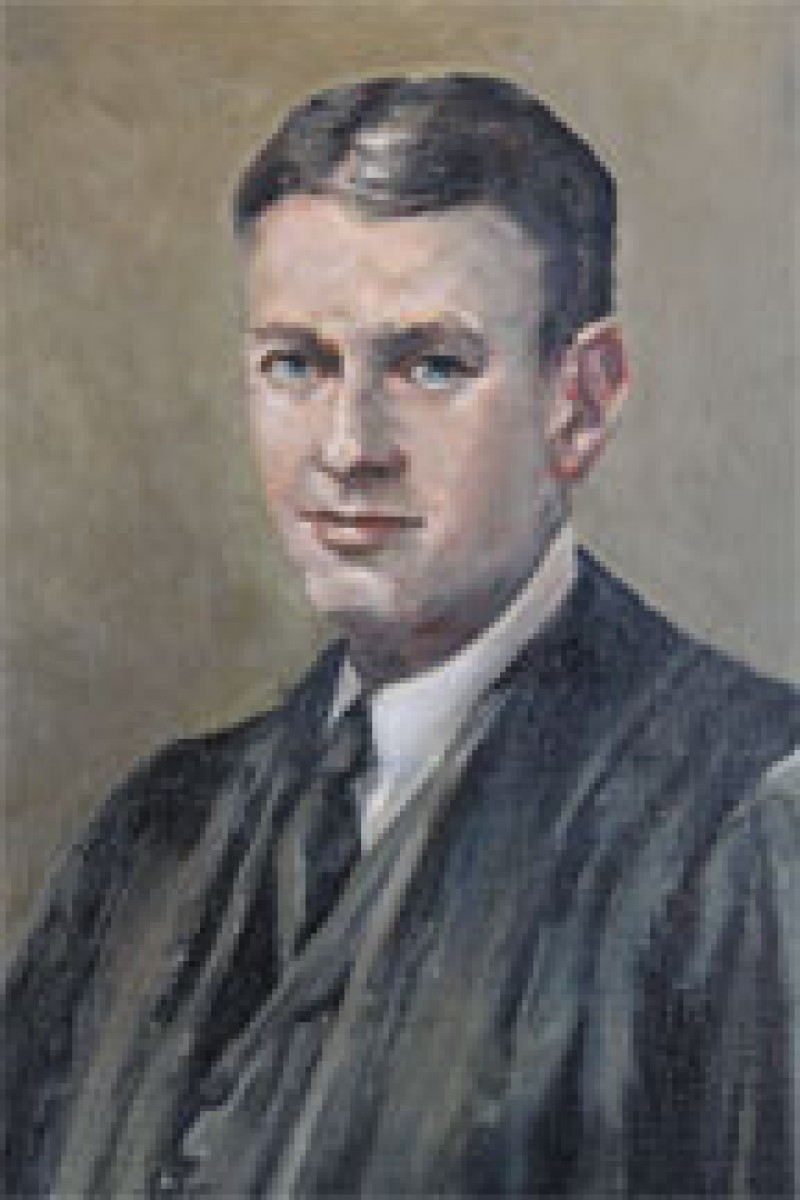 b. Sept. 27, 1896
d. July 1, 1962
103rd Justice of the Supreme Court of Ohio
TERM
Oct 1, 1937
to Nov 1, 1938
---
PDF Files may be viewed, printed, and searched using the Free
Acrobat® Reader
. Acrobat Reader is a trademark of Adobe Inc.