Paul Wesley Brown
Paul Welsey Brown holds the rare distinction of having served two, non-consecutive terms on the Supreme Court of Ohio.
Brown was born Jan. 14, 1915 in Cleveland to William and Mary E. Brown. He worked in steel mills to support his education at Ohio State University, earning a bachelor's degree in 1937 and his law degree in 1939. Brown entered private law practice in Youngstown with the firm Falls, Hazel and Kerr.
In 1941, Brown volunteered for active duty as a lieutenant with the Reserve Field Artillery. By 1942, he was a captain in the Armored Field Artillery, U.S. Army, serving in North Africa. Upon his return statewide to recover from combat wounds, he was awarded the Silver Star and the Purple Heart for escaping an Italian prison camp.
Brown returned to Youngstown and private law practice with the firm of Williams, Andrews and Brown. He served on the faculty at Youngstown State University, where he was responsible for acting as liaison between university staff and state government offices during the change-over in status from private to public university.
Brown's judicial career began in 1960 when he was elected to the 7th District Court of Appeals. Brown was re-elected to a full term in 1962.
Brown was elected to the Supreme Court in 1964 and re-elected in 1966. His term was cut short, however, when, in December 1968, then-Gov. James A. Rhodes appointed Brown to fulfill Attorney General William Saxbe's unexpired term when Saxbe was elected to the U.S. Senate.
In 1970, Brown entered the governor's race, running against state Rep. Donald Lukens and state Auditor Roger Cloud. Brown lost the primary to Cloud.
After a short stint as a trust officer at Ohio National Bank, Brown returned to politics. In 1972, he was elected again to the Supreme Court, this time by a million-vote margin, defeating incumbent Justice Lloyd O. Brown. Paul Brown remained on the bench until 1981 when he resigned to return to private law practice in the Columbus office of the Cleveland firm Thompson, Hine & Flory.
In 1973, Brown wrote the opinion in State of Ohio v. Kasnett, which involved an Ohio University student who was arrested for wearing jeans with an American flag sewn onto the back pocket. The Athens County Municipal Court found Gary D. Kasnett guilty of desecrating the flag and sentenced him to one year in jail and a $500 fine. The appeals court affirmed the judgment, voided the sentence and imposed a lower fine. The Supreme Court reversed the appellate court's decision and directed the trial court to discharge the defendant, stating that the legislative intent covered only contemptuous physical acts of destruction, mutilation, defilement or defacement of the flag. Thus, the sole act of wearing it on one's clothing cannot be said to fall within the prohibition of the statute.
Brown married Helen Page in 1942 and they had seven children. Brown died Nov. 17, 2000, in Sarasota, Fla.
In the words of Chief Justice Thomas J. Moyer: "Paul Wesley Brown should be remembered as an attorney who could have been very successful in private practice, but devoted much of his career to public service." His colleague, Justice Craig Wright, summarized Brown's contribution, by saying: "He loved politics … In addition to being a good lawyer, he had a lot of common sense."
In an obituary appearing in the Columbus Dispatch on Nov. 19, 2000, former Gov. James A. Rhodes said: "He would have been a good one (governor). He was a quick thinker … and when he believed in something, he believed in it and stayed with it."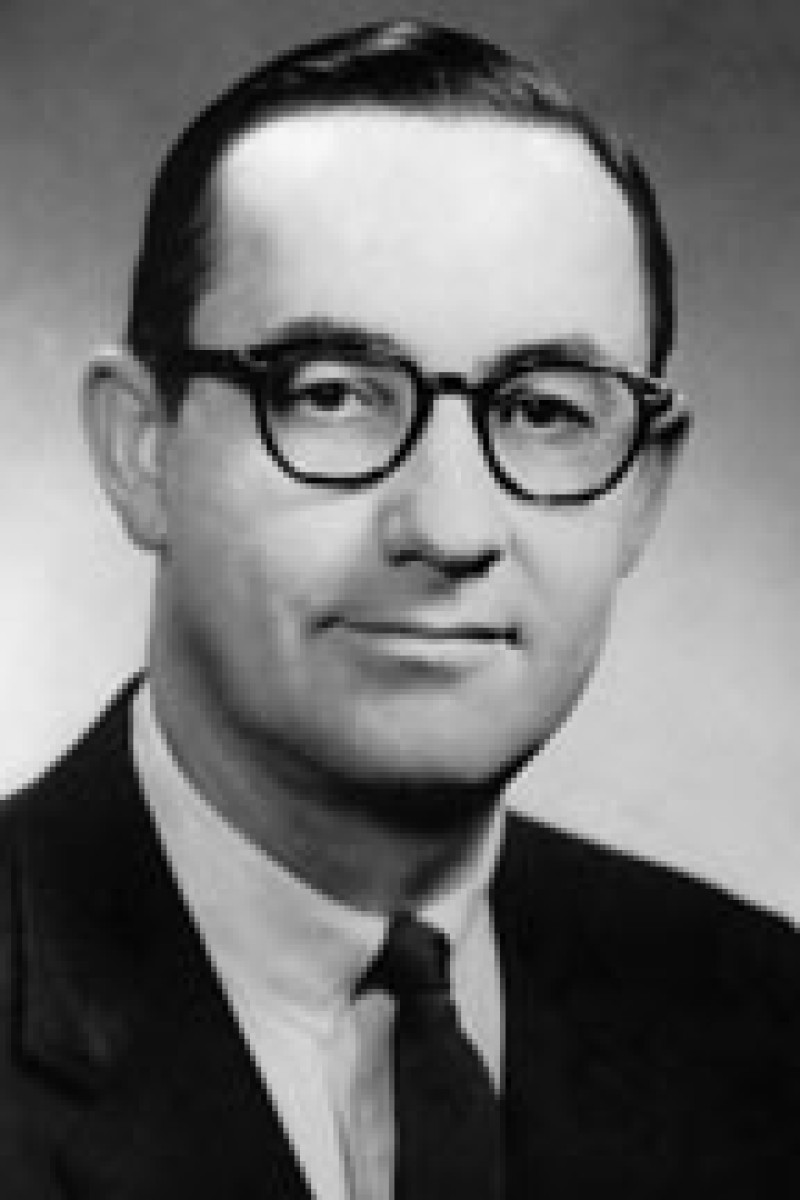 b. Jan. 14, 1915
d. Nov. 17, 2000
123rd Justice of the Supreme Court of Ohio
TERM
Jan 2, 1973
to Aug 31, 1981
---
PDF Files may be viewed, printed, and searched using the Free
Acrobat® Reader
. Acrobat Reader is a trademark of Adobe Inc.