Marshall Jay Williams
Marshall Jay Williams served as the first Ohio State University law school dean in the late 19th century.
He was born on the family farm in Fayette County, Ohio on Feb. 22, 1837 to Dr. Charles M. Williams and Margaret J. Mark. Williams' early education was in the local common schools, where, by age 16, he taught several terms. He attended Ohio Wesleyan University in Delaware for two years and, in 1855, began the study of law in the office of Nelson Rush in Washington Court House.
At age 20, since minors were not eligible to be admitted to the Ohio bar, Williams moved to Iowa where the rules for eligibility were less strict. After passing the bar in Iowa and practicing law there for a year, Williams returned to Washington Court House to begin a private practice that soon extended into neighboring counties.
Williams' political career began with his election as Fayette County prosecuting attorney in 1859 and his re-election two years later. In 1869, he was elected to the Ohio House of Representatives and returned to the General Assembly in 1871. Williams left office after his second term to resume private practice in Washington Court House.
After the Ohio General Assembly established circuit courts in 1884, Williams successfully sought election as a judge in the Second Circuit. He was chosen by his colleagues to be the circuit's first chief justice. After two years, Williams was elected to the Supreme Court of Ohio in November 1886 and was sworn into office in February 1887.
He was re-elected in 1891 and 1896, serving a total of 15 years and holding the office of Chief Justice by rotation during the last year of each term. In 1891, he became the first dean of the law school at Ohio State University. The school, which first opened its doors in October to 33 students, held classes in the basement of the Franklin County Courthouse. He lectured at the law school for two years before resigning in 1893, due to ill health.
Williams' opinions are in volumes 45 to 66 of Ohio State Reports and are characterized by their brevity and clarity, reflecting also the prevailing conservative views of the times. His decisions concerning constitutional law relied on the principles of law, rather than on the opinions from decided cases. He concurred in opinions holding that Ohio laws applying to mechanics and sub-mechanics liens and inheritance taxes were unconstitutional, even though contemporary legal thinking held that Ohio's constitution did not bar the General Assembly's passage of legislation authorizing sub-mechanics' liens or a progressive inheritance tax. In later elections, Ohio voters added mechanics liens and inheritance taxes as amendments to Ohio's Constitution.
In the area of tort law, however, Williams was sympathetic to the claims of injured workers and others who were injured. In his more liberal view, he felt that employers could not by contract relieve themselves of liability for their own negligence; people having objects on their premises that were dangerous to children were liable for injuries to children, even if the children trespass; and municipalities are liable for defects in the streets even though the streets were planned and constructed with care and approved by city councils. These are a few examples of tort law decisions found in Williams' opinions.
Williams married Bertha Taylor of Amelia on May 9, 1860. They adopted a daughter, but had no other children. Williams died at his home in Columbus on July 7, 1902, two months after his retirement from the bench, from the long-term effects of diabetes. Burial took place in Washington Cemetery in Fayette County.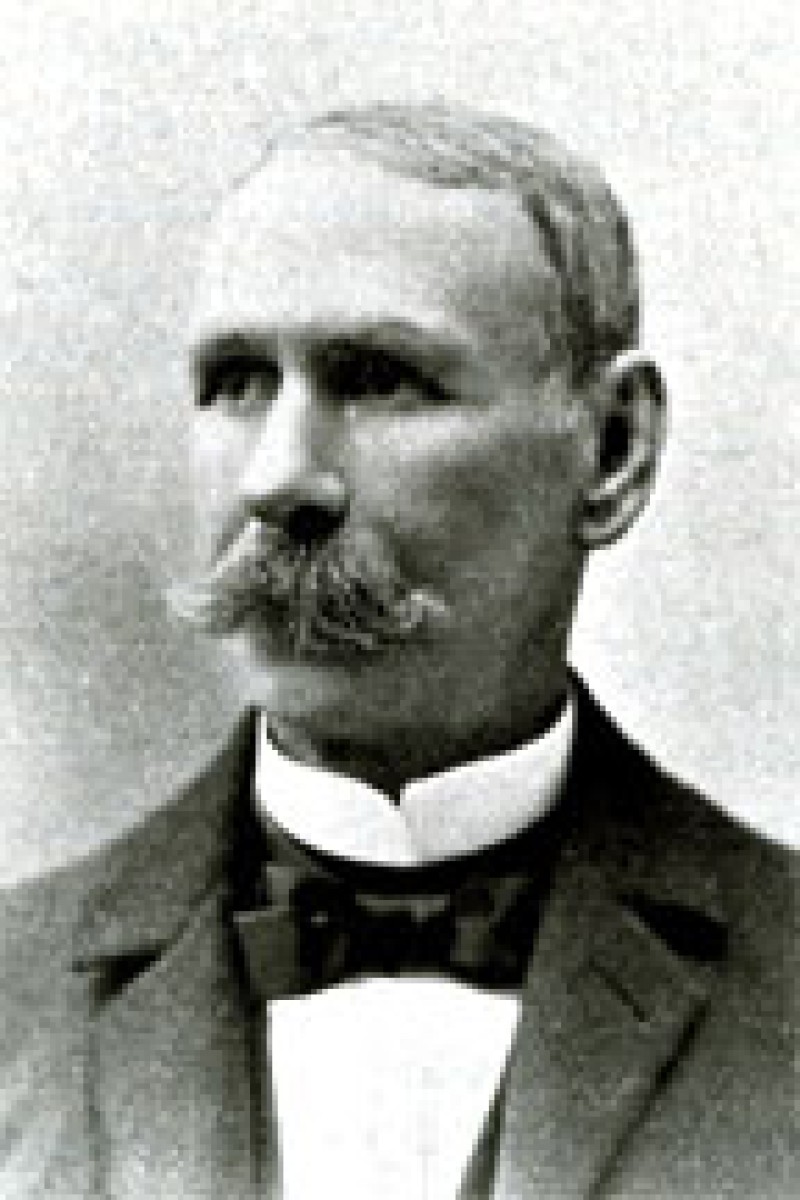 b. Feb. 22, 1837
d. July 7, 1902
66th Justice of the Supreme Court of Ohio
---
PDF Files may be viewed, printed, and searched using the Free
Acrobat® Reader
. Acrobat Reader is a trademark of Adobe Inc.