Joseph William O'Hara
Joseph William O'Hara was appointed to the Supreme Court of Ohio and served for nine months. Obituaries and memorials all contained comments noting that O'Hara was a champion of public education. He also served his profession through active service on the Cincinnati Law Library Association and the Cincinnati and Ohio State Bar Associations.
O'Hara was born in Cincinnati on Aug. 2, 1863 to insurance agent William Austin and Elsie Halm O'Hara. O'Hara was educated in Cincinnati's public schools and graduated from Hughes High School in 1880. In 1884, he earned a bachelor of laws degree from the Cincinnati Law School and was admitted to the Ohio bar.
O'Hara joined the law office of Isaac W. Jordan, a noted Cincinnati trial lawyer, for further training. In 1886, O'Hara, along with Isaac W. Jordan Jr. joined Isaac W. Jordan Sr. to form the law firm of Jordan, Jordan & O'Hara. Following the death of the elder Jordan in 1890, O'Hara established a partnership with Jordan Jr. The partnership lasted until Jordan moved to Chicago. O'Hara then established a private practice that he maintained until his death.
O'Hara was elected to the first of his five terms as a member of the Cincinnati Board of Education in April 1890 and served to September 1899. On numerous occasions Hamilton County Democrats encouraged O'Hara to seek election to judgeships, but he rebuffed their entreaties each time.
A fellow Cincinnati resident and Democrat, Gov. Judson Harmon, appointed O'Hara to fill a vacancy on the Supreme Court of Ohio on April 17, 1912, which was created by the death of Justice James L. Price on March 12. O'Hara served on the Court for nine months and wrote five majority opinions that appear in volumes 86 and 87 of Ohio State Reports.
One of his opinions cited repeatedly in Ohio's courts arose from a case heard on appeal from Franklin County concerning accusations of bribery and conspiracy brought against an Ohio state senator and the use of new technology to prove the charges. The 1912 case, The State of Ohio v. Huffman, required the Justices to decide on eight exceptions made by Attorney General Timothy S. Hogan to rulings of the Franklin County Court of Common Pleas that were made during the bribery trial of state Sen. Isaac E. Huffman of Butler County. Interestingly, in the Huffman case, the conversations of Huffman and others were recorded on a dictograph and excluded at the first trial, but allowed to be introduced as evidence at the second trial. The Supreme Court admitted the recorded testimony on this new technology, thus paving the way for future courts to accept recorded testimony in civil and criminal trials.
O'Hara chose not stand for election to complete the unexpired term of Price and instead returned to private practice in Cincinnati. In April 1936, roughly 18 months before his death, O'Hara was appointed general counsel for the New Deal's Home Owners' Loan Corporation, which assisted homeowners in refinancing their mortgages to prevent foreclosure and helped mortgage holding banks and savings and loans stave off bankruptcy.
O'Hara married Lucille F. Hazen on July 1, 1899 in Cincinnati. The couple had no children. O'Hara was a member of the Duckworth Democratic Club, the Queen City Club and the Lawyers Club. He also was a member of the Cincinnati, Ohio State and American bar associations and was president of the Cincinnati Bar Association from 1931 to 1932. During the 1930s, he served as a trustee of the Cincinnati Law Library Association.
O'Hara died at his home on Sept. 20, 1938, from the effects of nephritis. A requiem high mass was held at St. Xavier Catholic Church in Cincinnati. Burial was in Spring Grove Cemetery.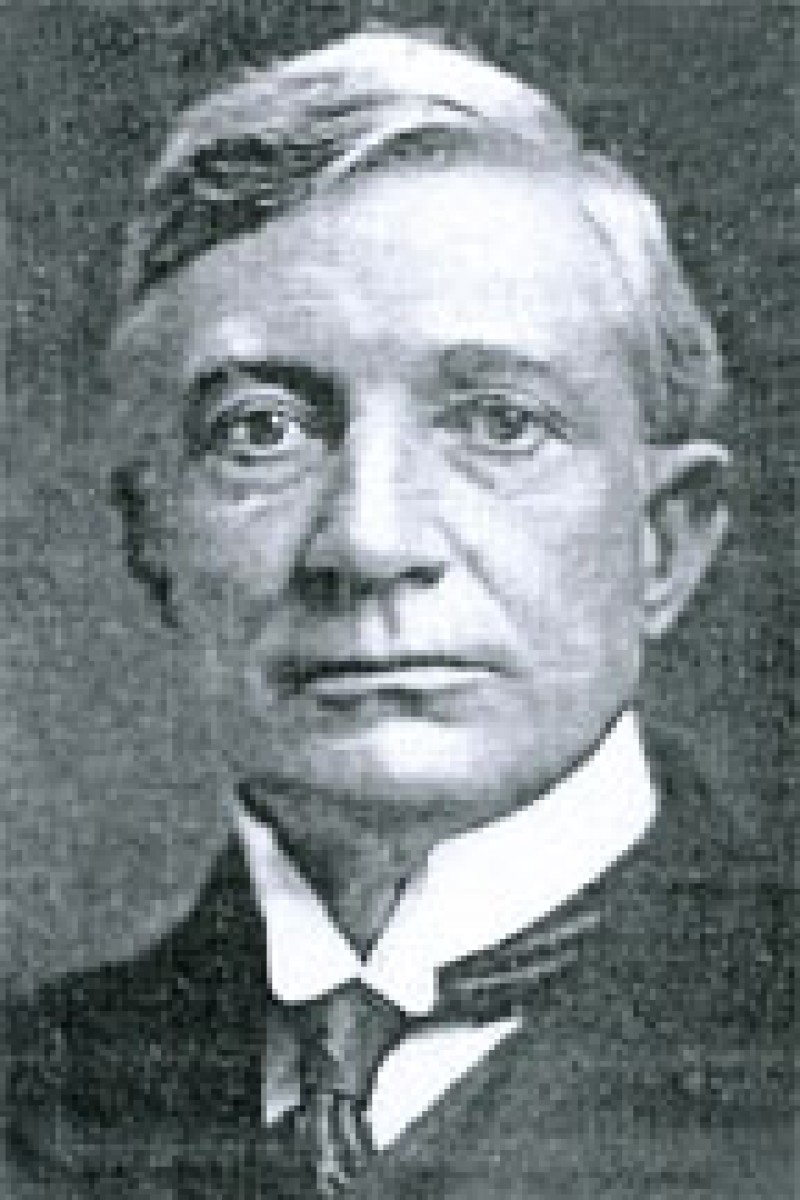 b. Aug. 2, 1863
d. Sept. 20, 1938
76th Justice of the Supreme Court of Ohio
TERM
Apr 17, 1912
to Jan 1, 1913
---
PDF Files may be viewed, printed, and searched using the Free
Acrobat® Reader
. Acrobat Reader is a trademark of Adobe Inc.