James Latimer Price
A 1912 Ohio State Bar Association memorial about James Latimer Price recalled a complex man who was cold and calculating in the courtroom, yet caring and compassionate for his community and causes.
He was born in New Hagerstown, Ohio on March 27, 1840, to Benjamin and Mary Douglas Price. His father was engaged in farming and Price attended local schools in the Hagerstown area. He studied law under General E. R. Eckley in Carrollton and was admitted to the Ohio bar in 1862.
Price practiced law at Carrollton and entered public service in 1862 as the Carroll County Prosecuting Attorney. He moved to Van Wert in 1865, where he practiced for a time with Ira D. Clark. Price was elected prosecuting attorney in Van Wert for three terms, from 1868 to 1874. In 1883, Price moved to Lima and entered into a partnership with George W. Overmyer, which ended in 1887.
In Goins v. State (1889), Price represented William Goins before the Supreme Court of Ohio. Goins was convicted in Allen County Court of Common Pleas of second-degree murder and sentenced to life in prison. He was part of a group of black men that was attacked by a mob of white men in Lima in 1888. While Goins and others defended themselves, one of the white attackers died. Frederick Harrison, who was principally responsible for the death, was convicted and sentenced to manslaughter, a lesser charge compared to Goins. The Supreme Court overturned Goins' conviction as an aider and abettor and questioned his guilt in the first place, because the record at trial of the principal responsible party was not competent evidence for Goins' trial.
From his solo private practice, he was elected in 1894 to the Third District Circuit Court for a six-year term.
In November 1901, Price was elected to succeed Justice Thaddeus Minshall on the Supreme Court of Ohio. He took his seat on the bench on Feb. 9, 1902 and was re-elected in 1908. He served until his death in 1912. His opinions are in volumes 66 through 85 of the Ohio State Reports.
Price married Martha Guiney on Jan. 1, 1862. They had two sons, Charles Fulton Price and Harry Greenwood Price. Martha Price died on Aug. 10, 1866, followed shortly in death by Harry on Aug. 29, 1866. Later, Price married Elizabeth Marshall on March 8, 1868. He and Elizabeth had two children, Clifford Hannah Price and Gertrude Latimer Price, but neither child survived infancy.
Price died on March 11, 1912, in Martinsville, Ind. at a sanitarium where he had gone to recuperate after an illness. The funeral was in Lima, where he is buried.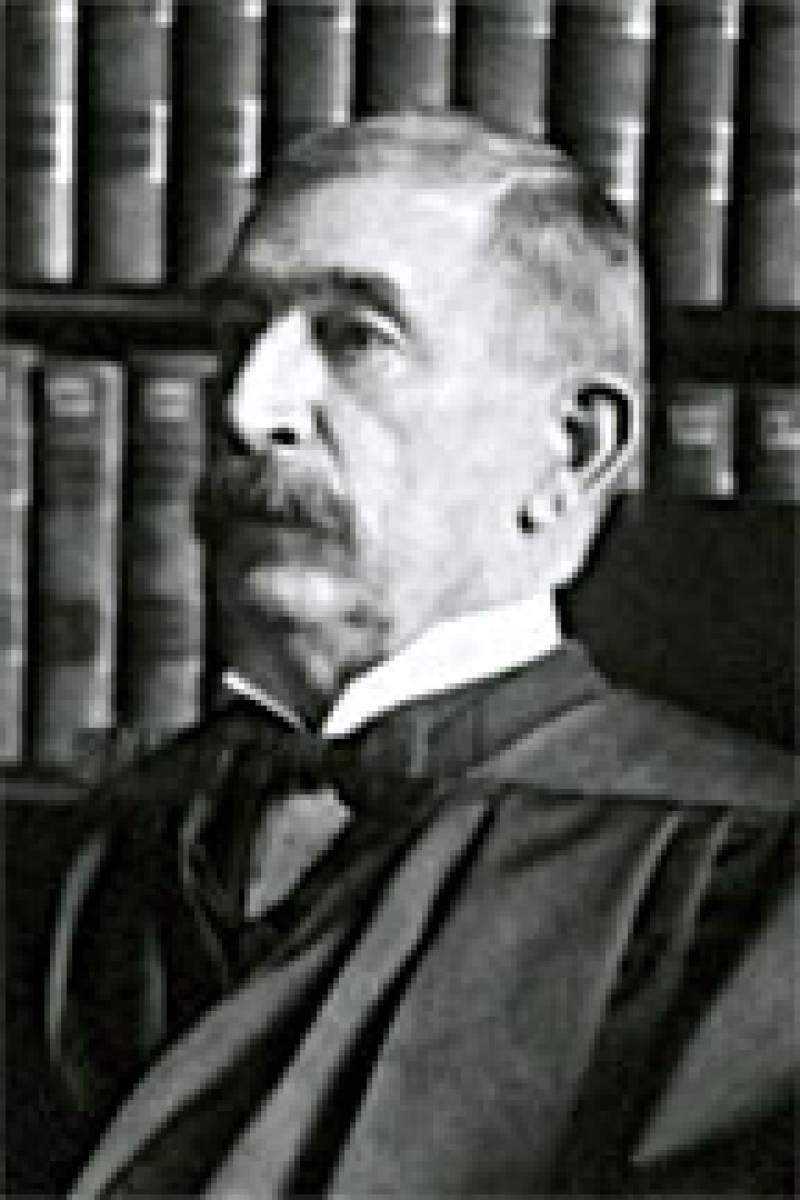 b. March 27, 1840
d. March 11, 1912
71st Justice of the Supreme Court of Ohio
TERM
Feb 9, 1902
to Mar 11, 1912
---
PDF Files may be viewed, printed, and searched using the Free
Acrobat® Reader
. Acrobat Reader is a trademark of Adobe Inc.