Francis Edward Sweeney Sr.
Very few Justices of the Supreme Court of Ohio played professional football and served on the state's highest Court. Francis Edward Sweeney Sr., who served from 1993 to 2004, did both.
Sweeney was born in 1934, in Cuyahoga County, Ohio. St. Ignatius High School, where he attended, is well known for its outstanding football teams. Graduating in 1952, he attended Xavier University in Cincinnati, receiving a bachelor's degree in 1956. From 1957 to 1958, he served with the U.S. Army in Fort Knox, Ky. In addition, he also played professional football for the Ottawa Rough Riders, Ottawa, Ontario, Canada.
Upon his return to Cleveland, Sweeney enrolled in Cleveland-Marshall Law School. At the same time, he worked in the Legal Department of Allstate Insurance Company in Cleveland. In 1963, Sweeney graduated with a law degree.
After the completion of his legal studies, Sweeney became an assistant prosecuting attorney with the Cuyahoga County Prosecutor's office in Cleveland. The voters of Cuyahoga County elected him judge of the Cuyahoga County Common Pleas Court in 1970.
On Nov. 11, 1987, Judge Sweeney announced he would seek election for judge on the 8th District Court of Appeals. He said, "I spent seven years as a prosecuting attorney and 18 years on the bench. My experience qualifies me for the job. A higher court is the goal of any trial judge. The progression is natural."
From 1988 to 1992, he served on this court. In 1992, he was elected to the Supreme Court and re-elected in 1998. Due to the mandatory retirement age of 70, he could not seek re-election in 2004.
With fellow Democrat, Justice Alice Robie Resnick and Republican Justices Andy Douglas and Paul E. Pfeifer, Sweeney often formed a 4-3 majority. Their rulings expanded workers' compensation rights, increased automobile insurance liabilities and declared Ohio's system of financing public schools unconstitutional.
Perhaps Sweeney's most significant contribution was his majority opinion in DeRolph v. State (1997). Sweeney's opinion described the horrible conditions many students in Ohio's poorest school districts endured to receive an education. In addition to poor buildings, the school districts often did not have funds to purchase textbooks. Besides these problems, the school districts were so limited financially that they could not offer foreign language, computer courses, music, art, science lab and honors courses. Many students were hampered in their desire to attend college, because they could not take the courses many universities desired for college admission. He wrote:
"We recognize that money alone is not the panacea that will transform Ohio's school system into a model of excellence. Although a student's success depends upon numerous factors besides money, we must ensure that there is enough money that students have the chance to succeed because of the educational opportunity provided, not in spite of it. Such an opportunity requires, at the very least, that all of Ohio's children attend schools, which are safe and conducive to learning. At the present, Ohio does not provide many of its students with even the most basic of educational needs."
The Supreme Court ruled that Ohio's system of school funding was unconstitutional. The decision admonished the General Assembly to "create an entirely new school financing system." As a result of this decision, the Ohio General Assembly established the Ohio School Facilities Commission in 1997. From 1997 to 2004, more than $3.5 billion was spent to build or renovate 293 school buildings in 124 school districts.
Sweeney married Lee Marie Yesbak and they are the parents of four children.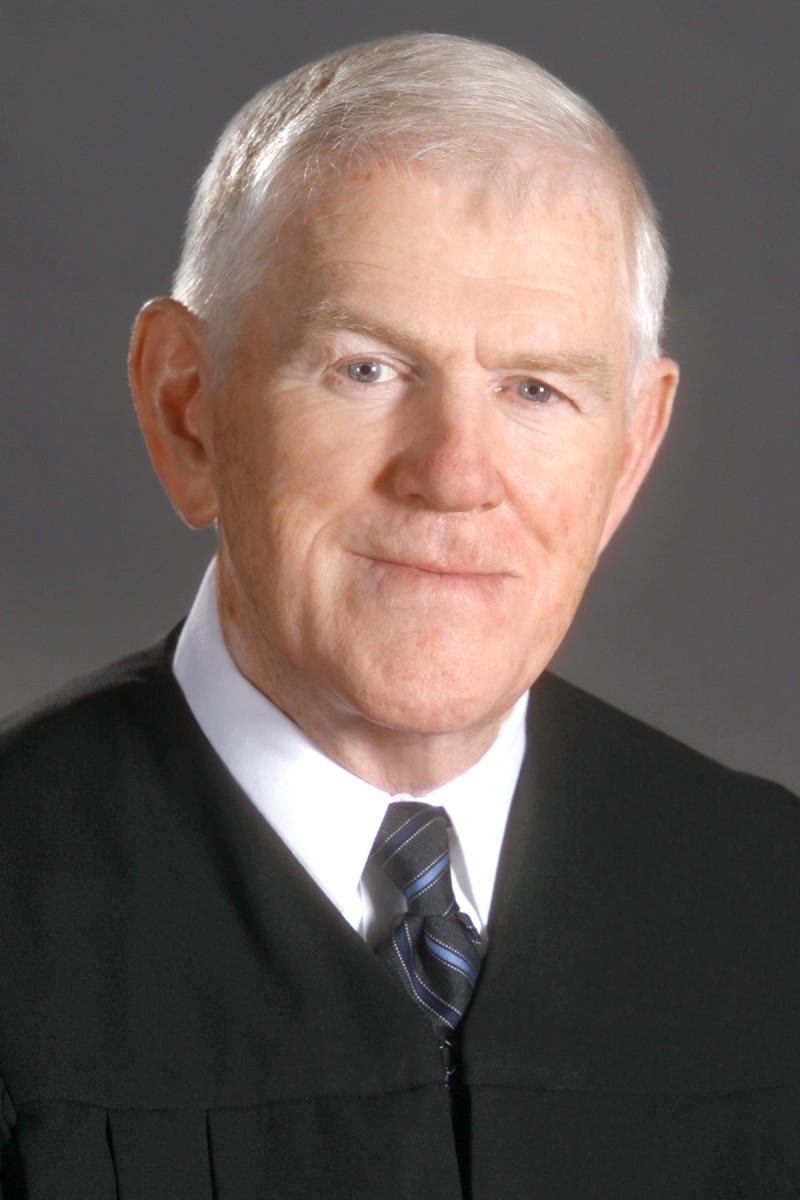 b. Jan. 24, 1934
d. April 10, 2011
144th Justice of the Supreme Court of Ohio
TERM
Jan 1, 1993
to Jan 1, 2004
---
PDF Files may be viewed, printed, and searched using the Free
Acrobat® Reader
. Acrobat Reader is a trademark of Adobe Inc.