Ohio Probation Officer Training Program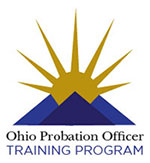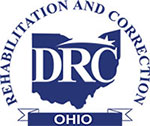 In accordance with Ohio R.C. 2301.271, adult probation officers hired after Jan. 1, 2014 must complete an introductory training program within two years of their hire date. As a result, the Ohio Probation Officer Training Program was developed through a partnership between the Ohio Department of Rehabilitation & Correction (ODRC), the Supreme Court of Ohio Judicial College (SCOJC), and the Ohio Chief Probation Officers Association (OCPOA). The program curriculum was developed by a committee consisting of personnel from ODRC, SCOJC, and OCPOA, including Chief Probation Officers from urban and rural common pleas, municipal, and county courts. It consists of six blended courses and 12 online courses. While these courses are designed for recently hired adult probation officers, they are open and beneficial to all probation officers.
The Ohio Probation Officer Training Program is committed to delivering relevant and high-quality courses.
Questions? Contact Judicial College staff at 614.387.9445 or OhioCourtEDU@sc.ohio.gov.
Content Questions
Kristopher Steele
Kristopher.Steele@sc.ohio.gov

PDF files may be viewed, printed, and searched using the free
Acrobat
®
Reader
Acrobat Reader is a trademark of Adobe Systems Incorporated.